Fujifilm Instax Mini Link 2 Wireless Photo Printer - Space Blue
Skip to product information
Key Features
Print photos from your smartphone
Compatible with iOS / Android
Bluetooth 4.2 connectivity
Image size: 62 mm x 46 mm / 2.4" x 1.8"
Approximately 100 prints (from full charge)
SKU: 4547410476460 MPN: 16767272
£114.99
£94.99
£79.16 excl. VAT
Get 10% off your next order when you check out
See more
Can we deliver to your address?
Enter your postcode to see if you're eligible for faster, emissionless delivery in London.
Shopping for business or education? Apply for a credit account.
Shopping for business or education? Apply for a
credit account (subject to approval).
View full details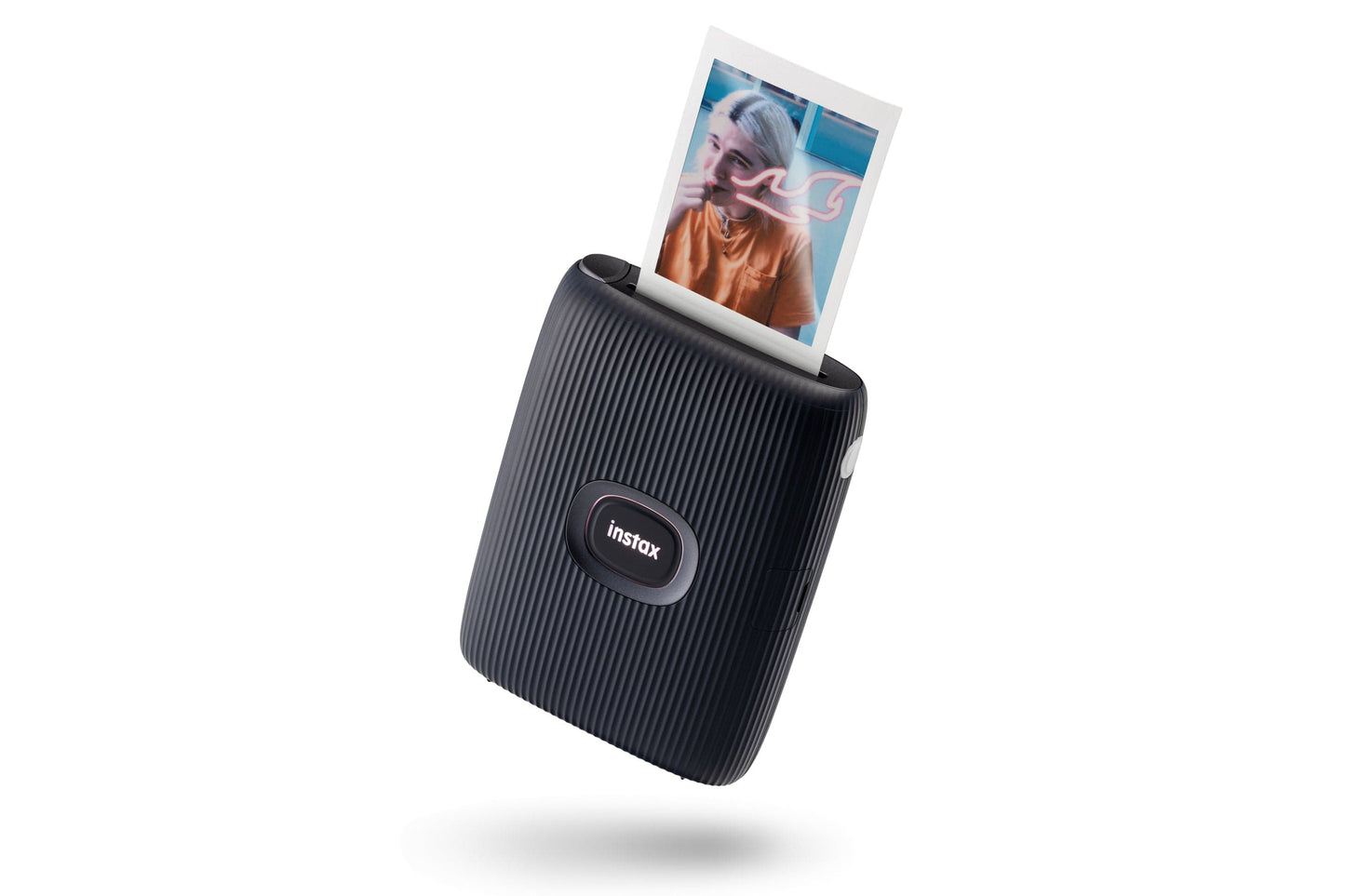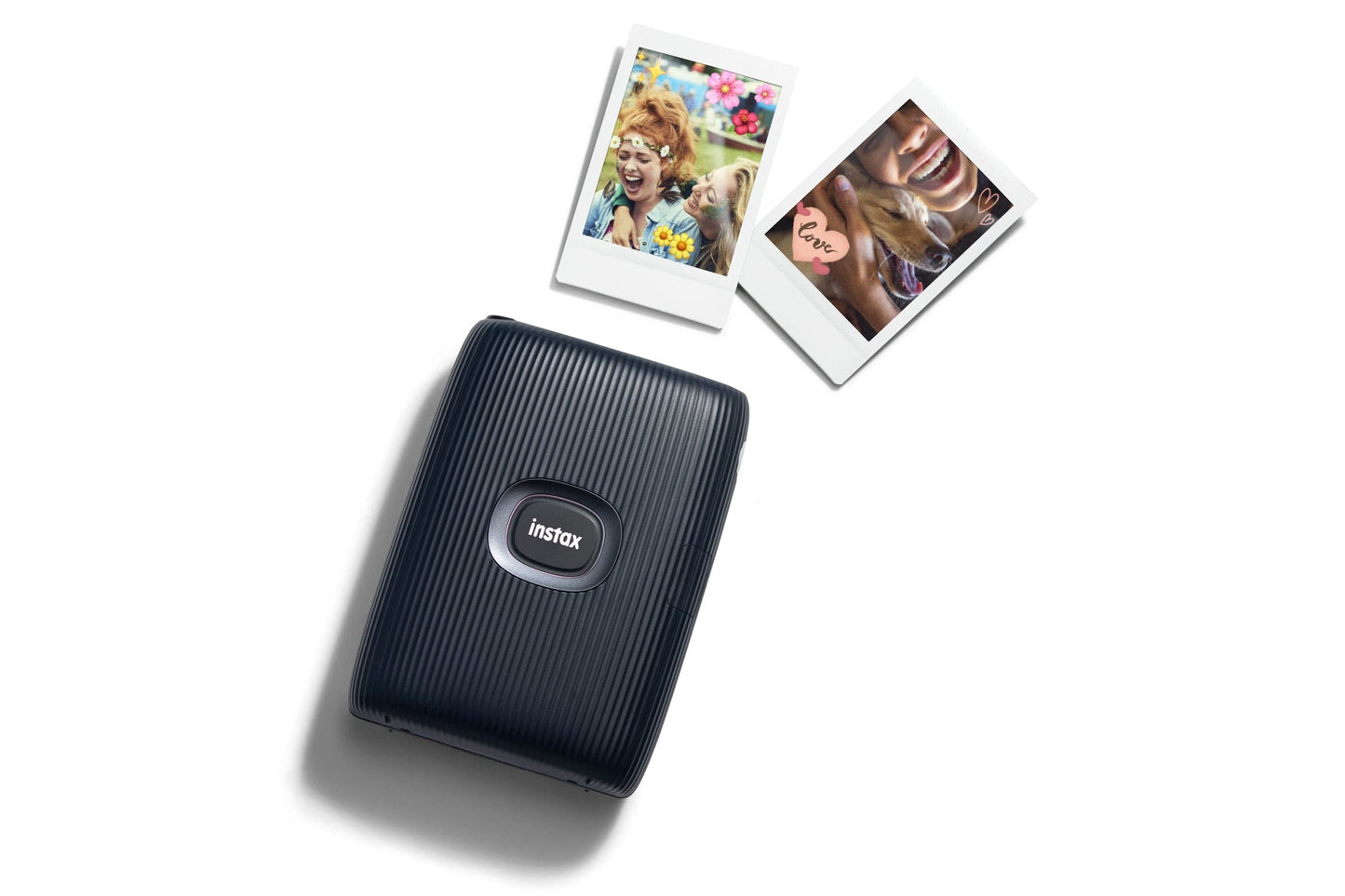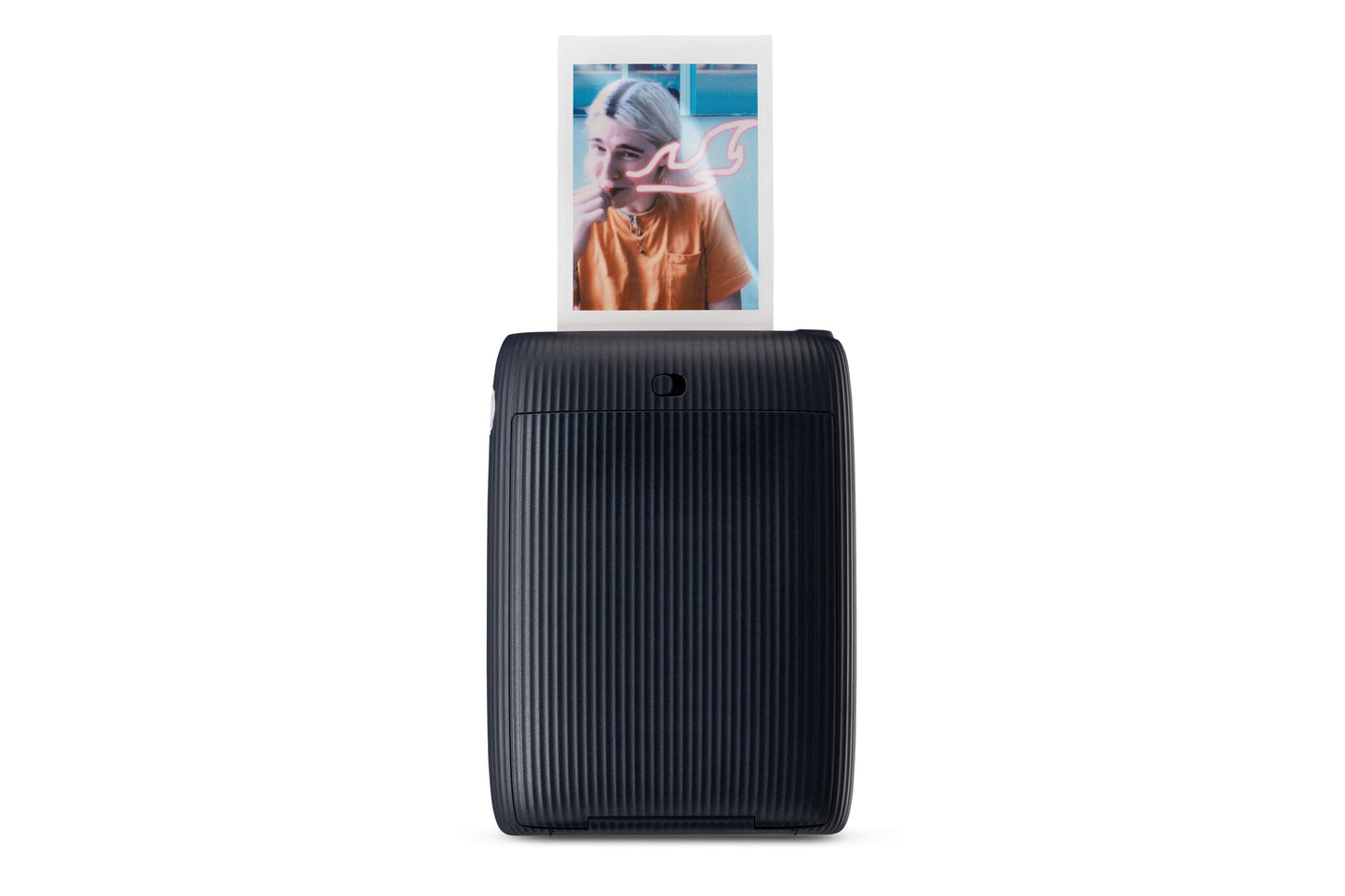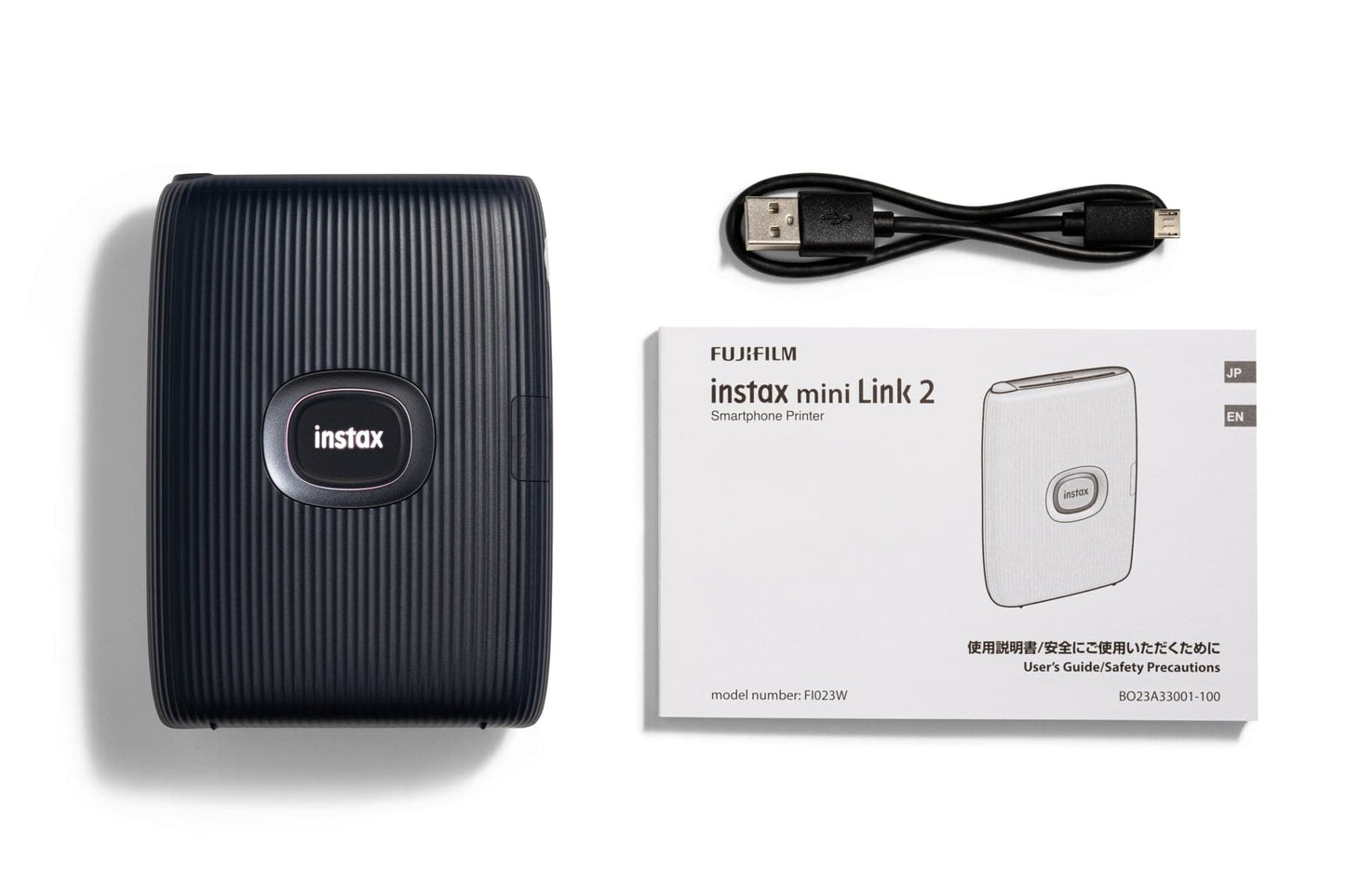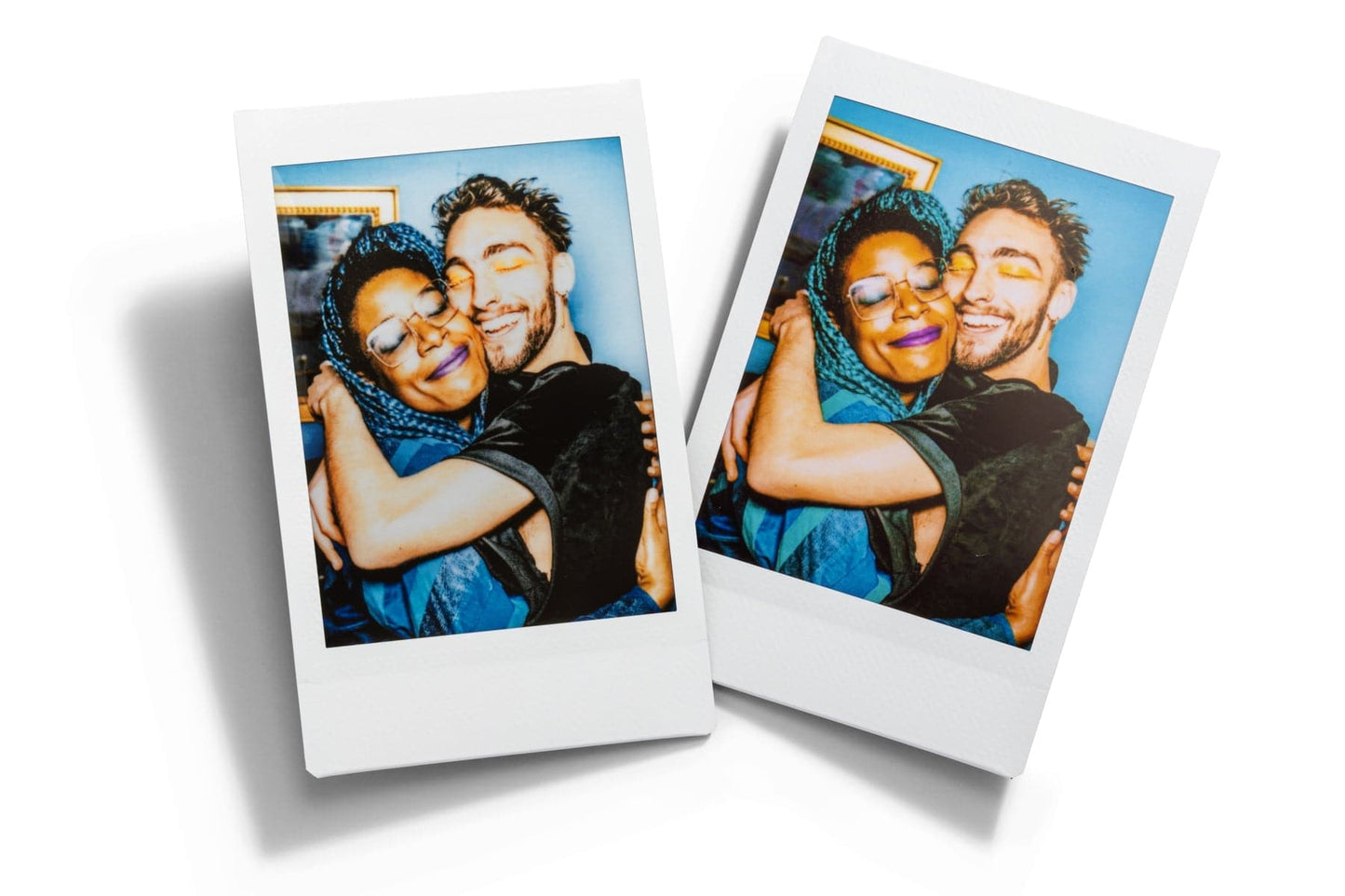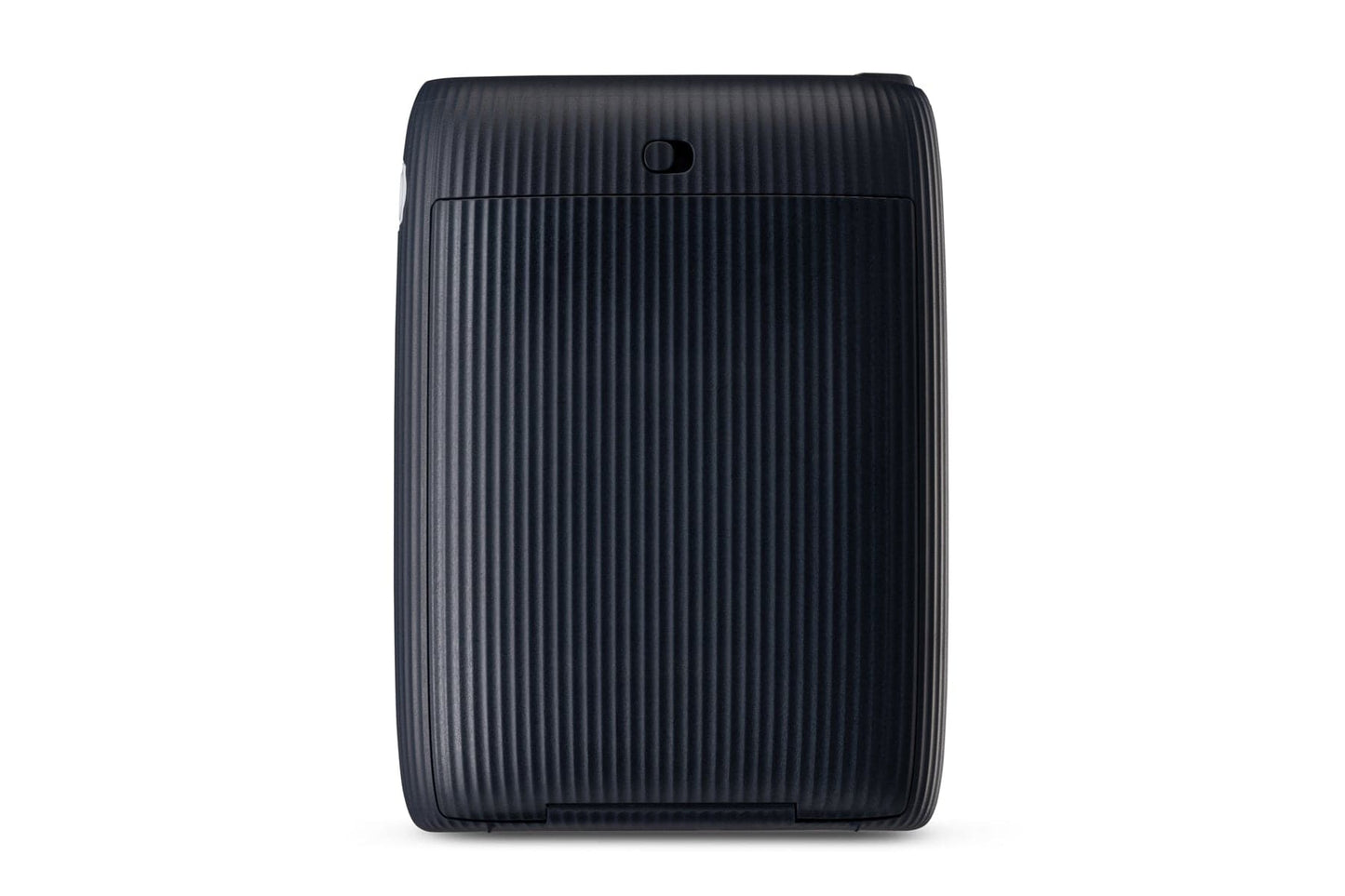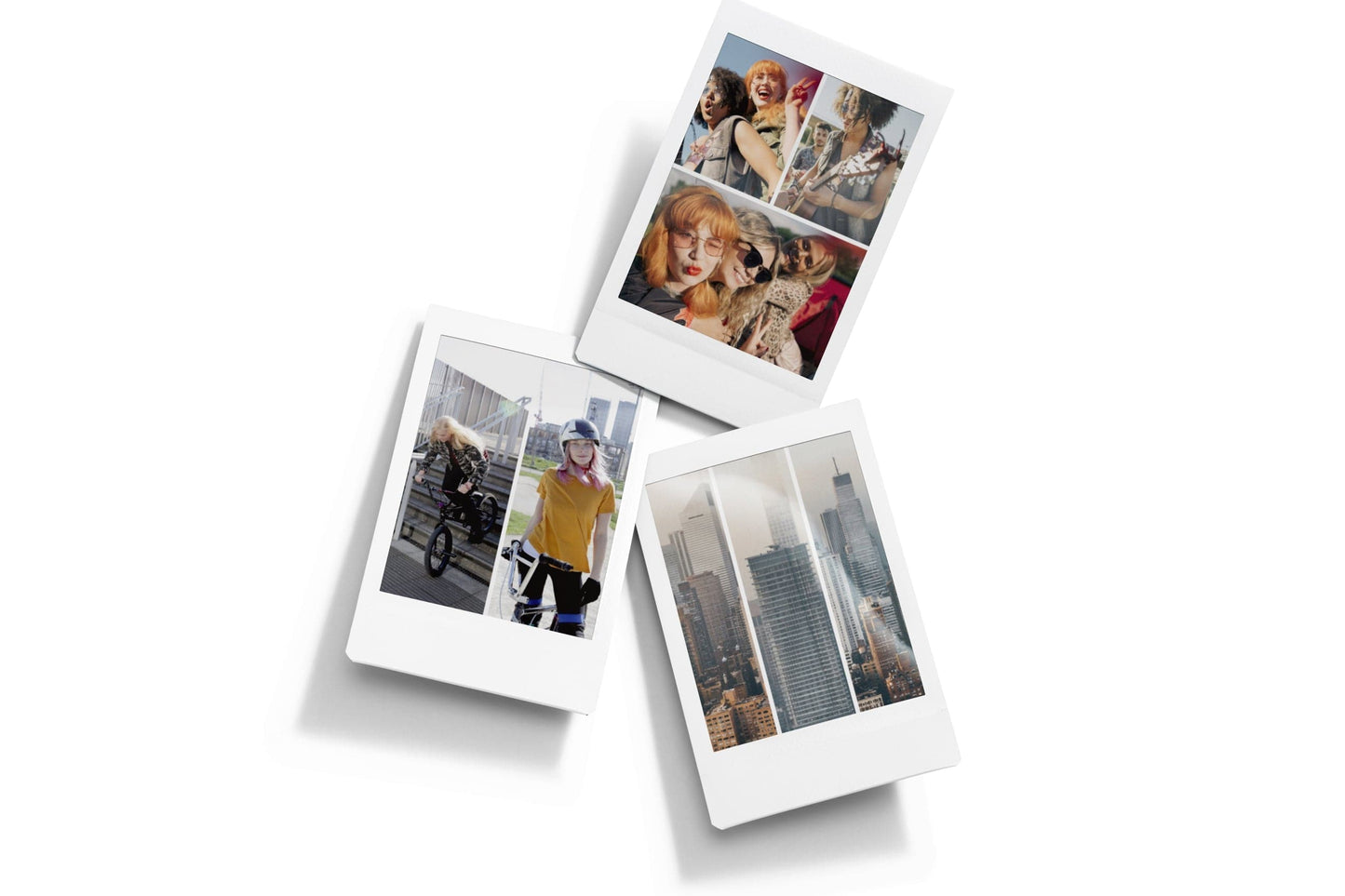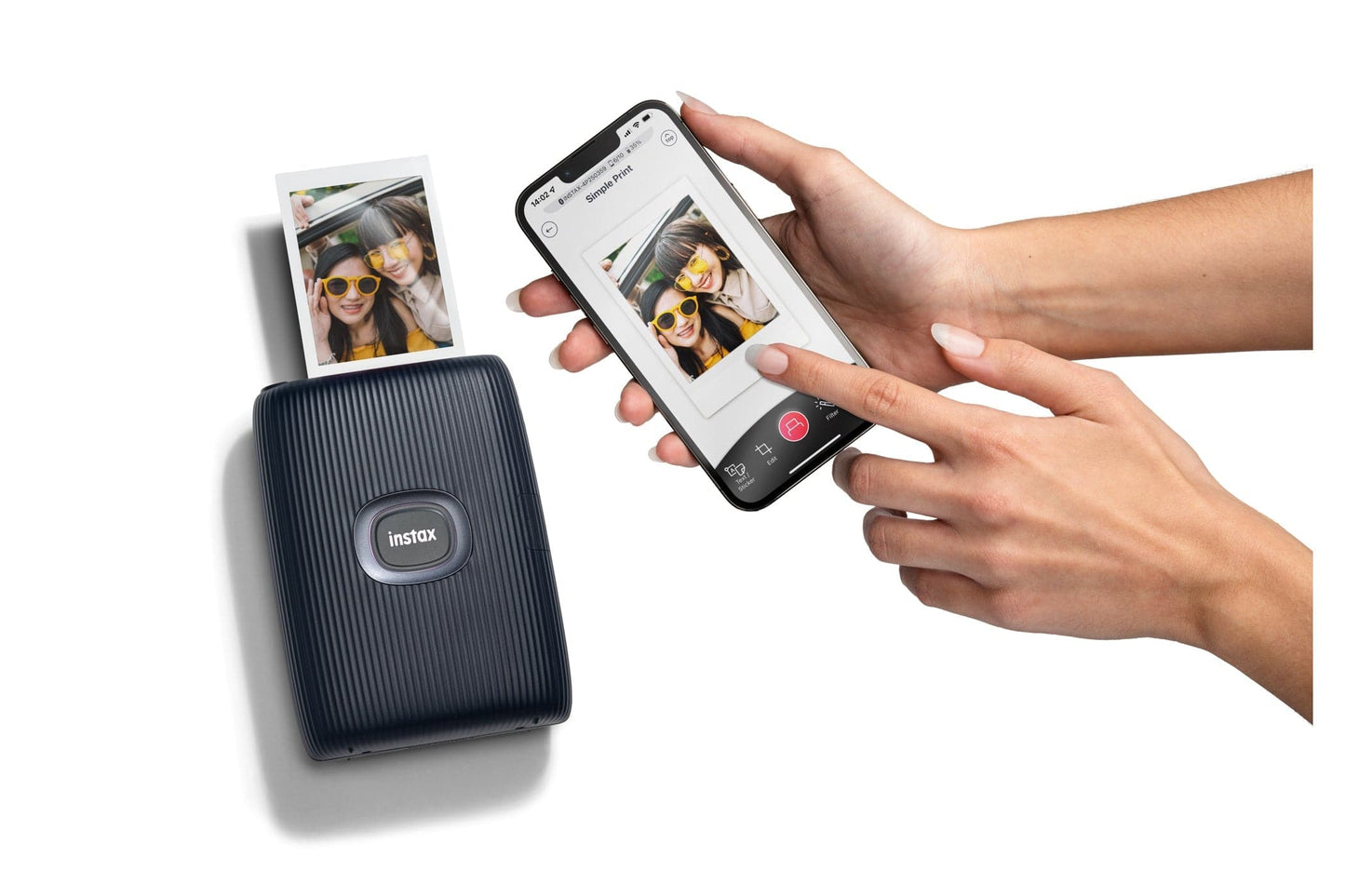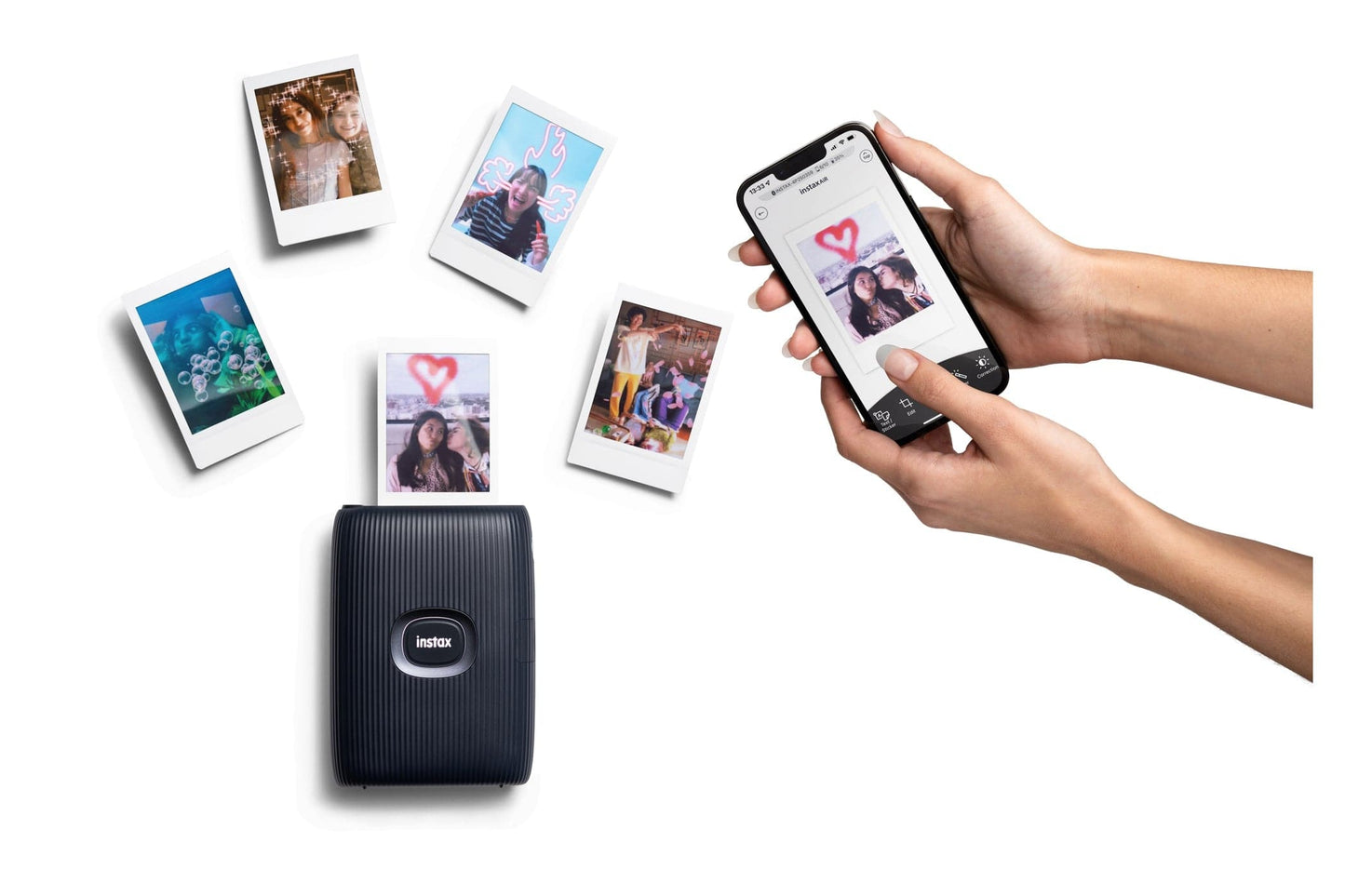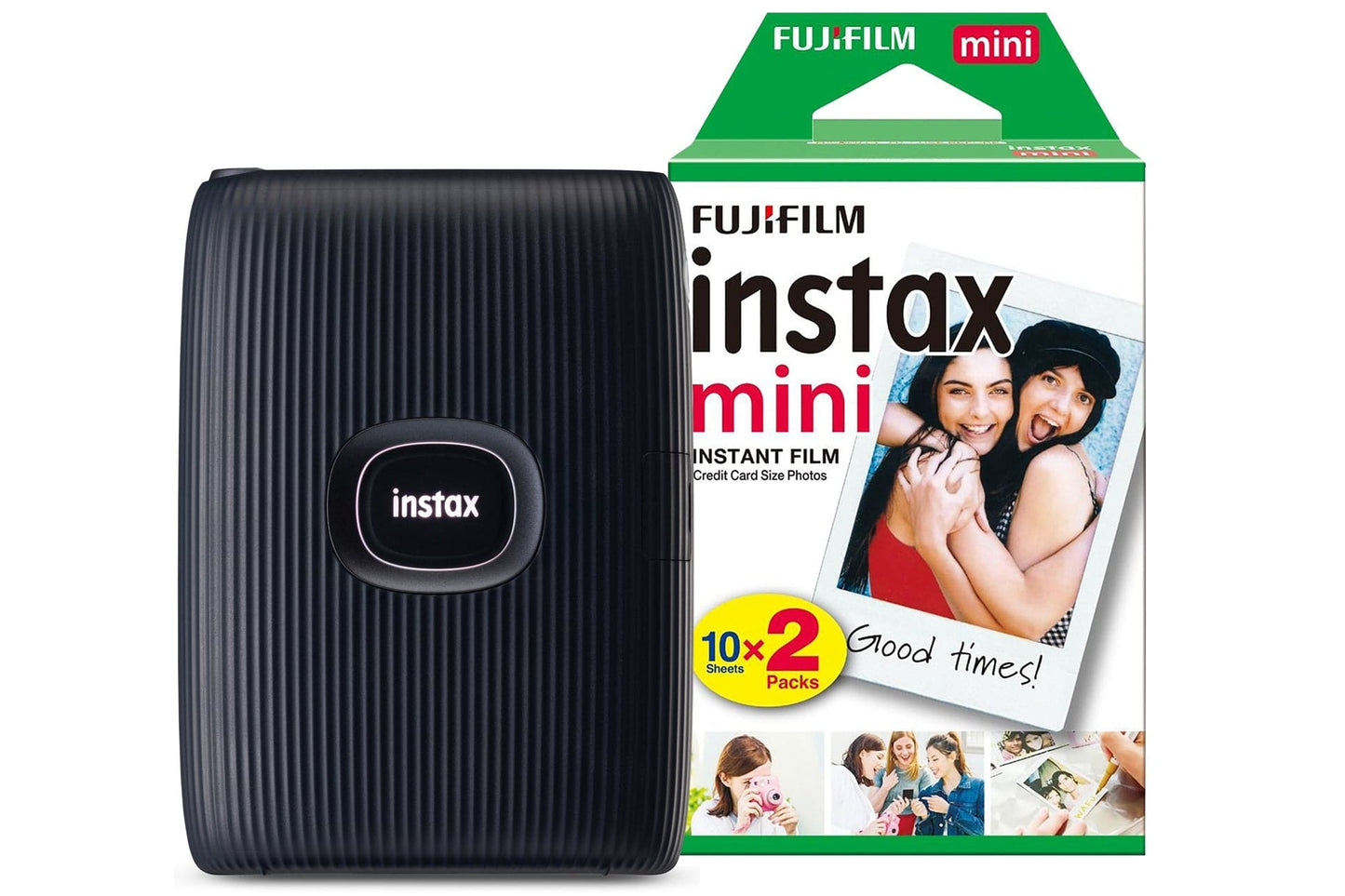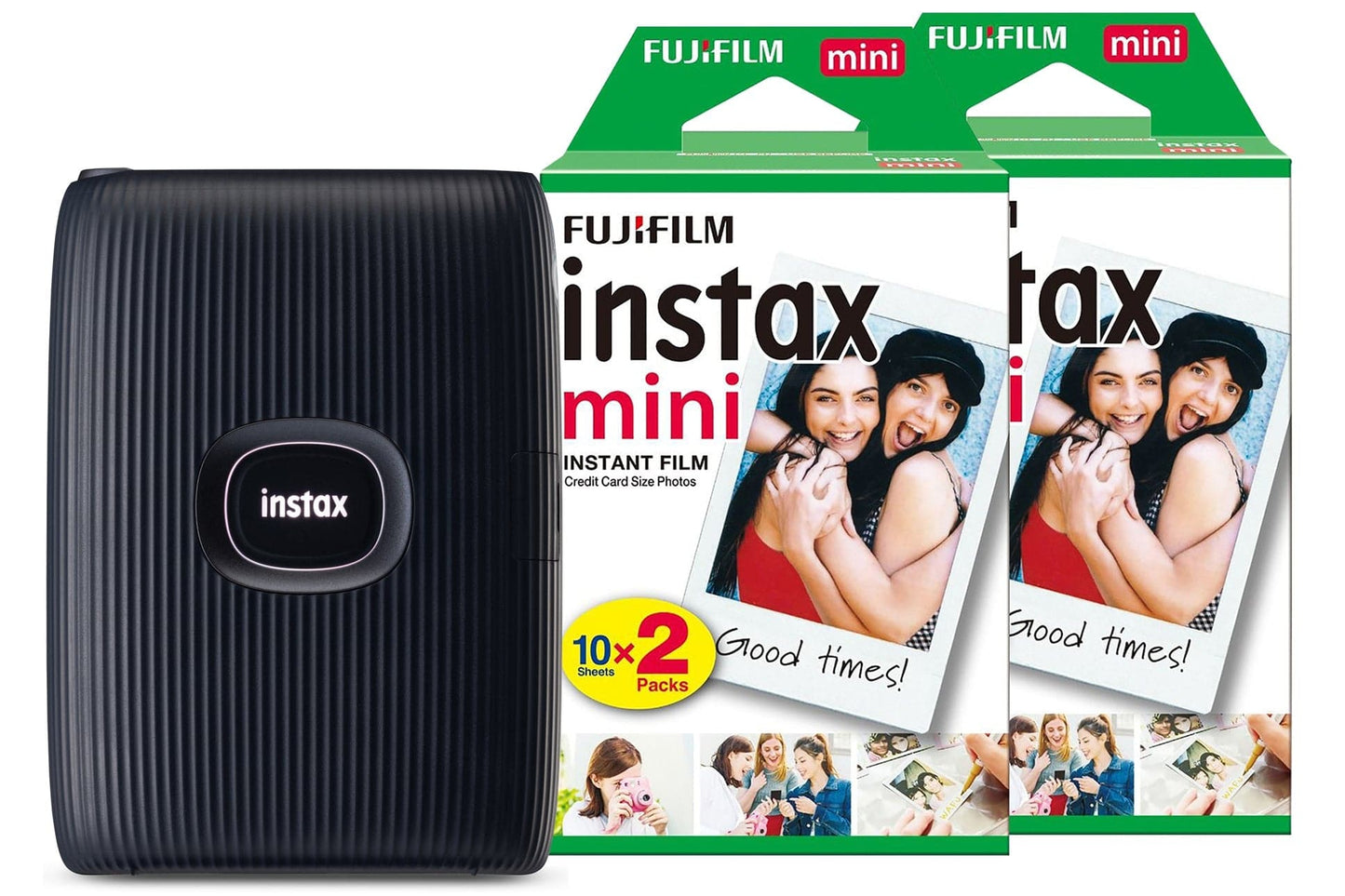 Fujifilm Instax Mini Link 2 Wireless Photo Printer - Space Blue
About this product
Creativity is in the AiR with the Fujifilm Instax Mini Link 2 Wireless Photo Printer. The instax mini Link 2 is the very first instax smartphone printer to connect the real world with the virtual in a beautifully simple, yet super fun way.

Once connected to your smartphone, watch creativity flow via the all-new AR drawing mode that responds in real time to the printer's movements and the mini Link 2 app. Add bubbles, petals, neon, spray paint or even glitter to your shot all before printing out onto credit card-sized mini film. You can even record a video of yourself in full creativity swing and share this moment as a printable QR code, ready to scan with a phone.

Available in Soft Pink, Clay White or Space Blue this small and lightweight printer is striking. Right from the feature button on the top (ready to draw in AR), to the neat LED strip around the instax printer (giving you the lowdown on the app's mode).

Then there's the pioneering motion control. Got a favourite shot? Reprint it in a flip. Ready for some high-speed printing? Keep the printer upright in Print Mode. Seeking some creative inspo? Pop it on its back in Fun Mode. Want to control your smartphone? Power up instax Camera Mode.

If you're after some light-hearted fun, the Go with Your Instinct Mode eagerly awaits everyone's secret choice of colour, before printing a score out of 100. If you're more a quiz sort of gang, the Match Test Mode is for you. Answer the questions and print out results on a picture of you and your BFF.

Last but not least, you can change up your look by switching between instax-Natural Mode and instax-Rich Mode, you can print from videos, you can even add frames, stickers and sketches to add more of your personality to your prints. This striking, textured printer really is something to marvel at.

Specifications
Film - Fujifilm Instant Colour Film "instax mini" (separately available)
Film Size - 86mm x 54mm / Picture Size 62mm x 46mm
Film Developing Time - Approximately 90 seconds (Varies depending on the ambient temperature)
Printing resolution - 12.5 dots/mm (318 dpi, 80 μm dot pitch)
Printing levels - 256 levels per colour (RGB)
Supported image format - JPEG / PNG / HEIF / DNG
Printing time - Approximately 12 sec.
Printing capacity - Approximately 100 (from full charge; number of prints depends on the usage conditions.)
Battery - Lithium ion battery (internal type: not removable)
Charging time - Approximately 80 to 120 minutes (depending upon environment temperature at time of charging)
Power consumption - Approximately 3W
Operating environment - Temperature: +5 ºC to +40 ºC (+41 ºF to +104 ºF) Humidity: 20% to 80% (no condensation)
Recording Method - 3-colour exposure with OLED
Connectivity - Standard compliance: Bluetooth Ver. 4.2 (BLE)
Dimensions - 91.9 mm × 36.4 mm × 124.8 mm (excluding projecting parts)
Weight - 210 g (excluding film pack)