HOMCOM 3ft Pre-Lit Fibre Optic Artificial Christmas Tree with Golden Stand
Skip to product information
Key Features
3ft tall artificial Christmas tree
Multicoloured fibre optics
78 branches
Detachable & foldable base
Dimensions: 90 x Φ50 cm
SKU: 5056534519209 MPN: 830-328V70
Spend £80 to get 10% off your next order at Maplin or Maplin Pro! See more
Can we deliver to your address?
Enter your postcode to see if you're eligible for faster, emissionless delivery in London.
Shopping for business or education? Apply for a credit account.
Shopping for business or education? Apply for a
credit account (subject to approval).
View full details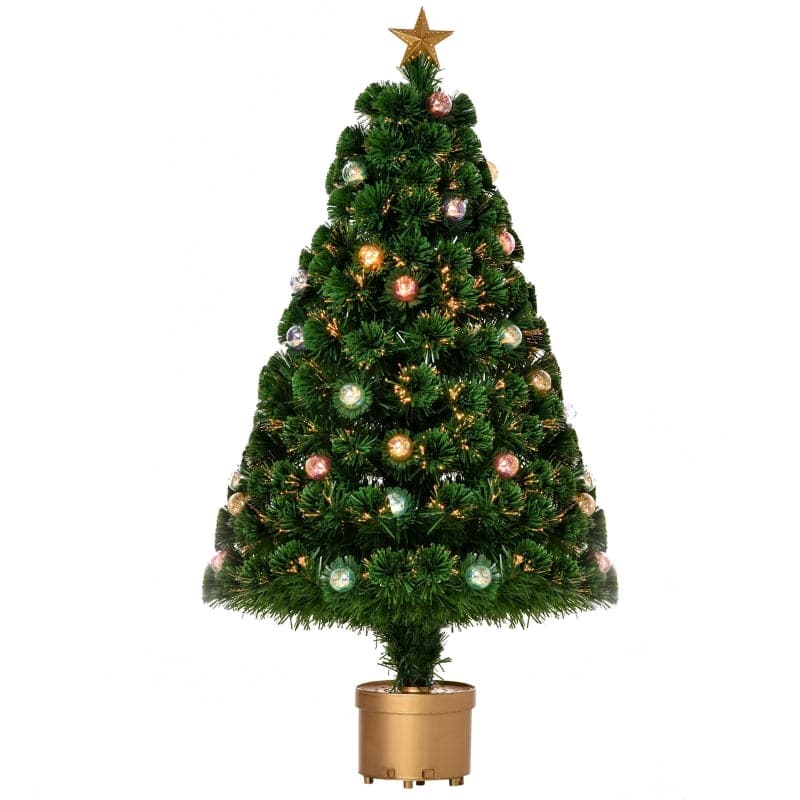 HOMCOM 3ft Pre-Lit Fibre Optic Artificial Christmas Tree with Golden Stand
About this product
With this particular model, built in fiber optics that complement each other in a beautiful, sparkling display to give off an authentic holiday feel. Each fiber optic branch creates a striking lighting display that really makes this tree the centerpiece of the holiday.
3 feet tall artificial Christmas tree in a realistic tree style. Multi-colored fiber optic built right into the tree provides a dazzling display. Beautiful continue lighting patterns for creative holiday twinkling. Realistic plastic 78 branches give a full and lush look to the tree. 12 ball lampshades and 1 star top light are included for decoration. The ornaments are pre-assembled on the tree to save your assembly time. Base is detachable and foldable for easy storage. Sturdy and durable base for better stability. Branches is flame retardant, to ensure secured. Note: only for indoor use, not suitable for the outdoors.