Technology and engineering is the heart and core of Shure,
with almost 100 years of experience in providing innovative audio solutions. Shure has turned a passion for making great microphones and audio electronics into an obsession. Shure continues to set the worldwide industry standard for superior, reliable products.
The Shure MOTIV line of USB microphones and AONIC headphones bring almost 100 years of Shure sound quality to a new audience. Plug and play solutions that can be used with mobile and desktop setups to turn anyone into a content creator. Enable creators of any level to capture extraordinary sound.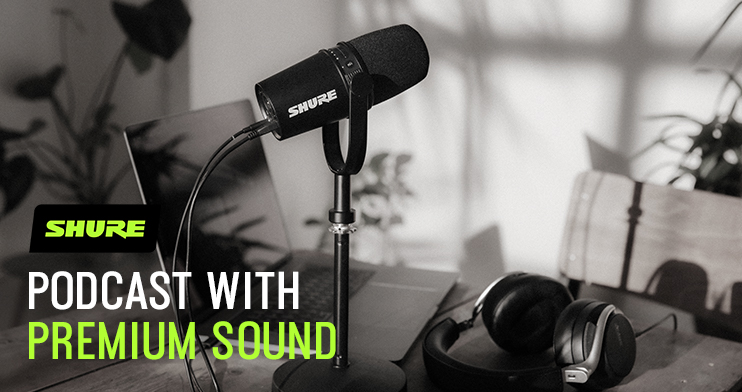 With MV7 you can let the microphone do the work and concentrate on creating great content. Upgrade your podcast experience today. Heavily influenced by the industry leading podcast microphone, the MV7 combines the professional sound quality with smart features allowing you to forget about the microphone.
Made for anyone who takes sounds seriously.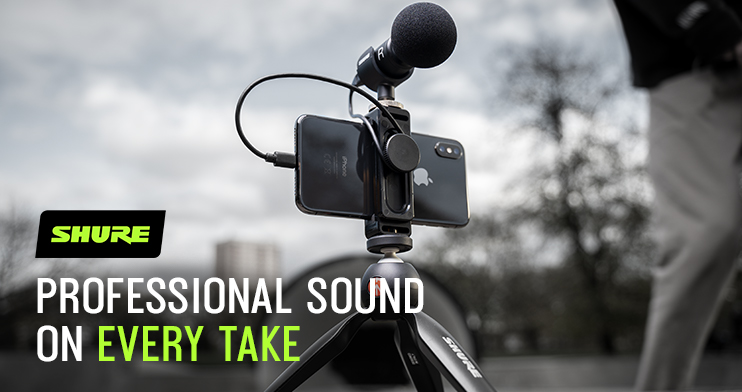 Your mobile content creation studio – just add a phone to the MV88+ Video Kit and you are ready to go. Plug-and-play functionality with app based control, the MV88+ Video Kit is the leading solution for content creators on the go. The MV88+ Video Kit brings your mobile content creation to the next level.
Don't let poor audio hold you back.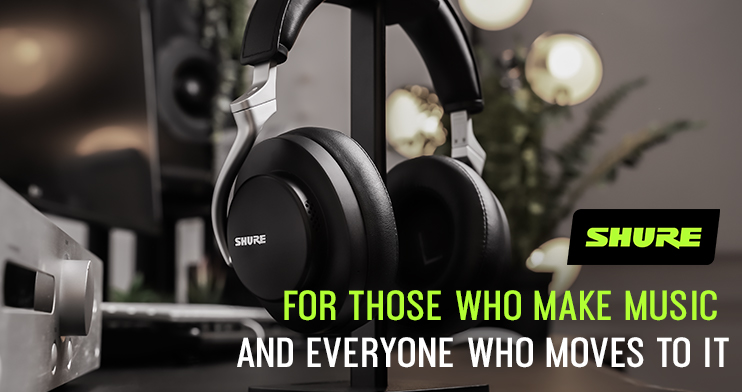 For those who make music and everyone who moves to it, bridging the gap between professional audio and consumer electronics. Based on the same technology that powers Shure professional studio reference headphones.
AONIC50 Wireless Noise Cancelling Headphones are for those who make music and everyone who moves to it.