Stay connected and powered up with Maplin's huge range of chargers and adapters.
Need to keep your phone or tablet powered up? We've got both USB and wireless charger option in our Phone & Tablet Chargers collection to keep your portable devices charged up.
When you're using your laptop, the last thing you want is the power randomly dying. Check out our Laptop Chargers to stay powered up!
USB Chargers can be plugged into wall sockets around your home, and often offer multiple ports to charge several devices at the same time.
Visiting far off lands on holiday or for work? We've got Travel Adapters to help you power your devices no matter where you are.
If you're on the move, our In-Car Chargers provide power from your vehicle's cigarette lighter.
USB-C Hubs and USB-A Hubs are ideal for increasing connectivity, enabling you to connect a number of devices to a single USB port.
Need to connect a device but don't have the right cable to hand? Check out our range of Adapters to easily solve this problem!
And if you want to connect multiple TVs or monitors, we've got HDMI Splitters & Switches to keep things organised.
Want to learn more?
Explore our chargers and adapters blogs or check out our full collection of blogs here!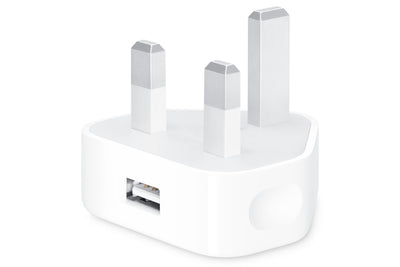 Looking for a new USB wall charger to keep your favourite tech powered up? Choosing the right model can be tricky, so here at Maplin we've thrown together a handy guide to help you find the ideal charger for you.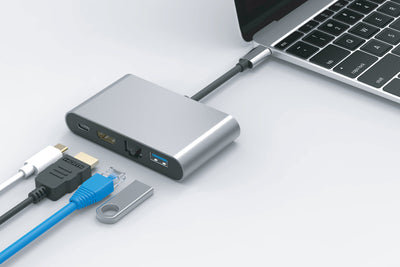 Whether you're using a laptop with limited ports or you need to connect a device but don't have the right connection available, USB hubs can solve all your problems! Available in both USB-A and USB-C varieties, USB hubs often feature multiple connectivity options, but which one is right for you? Maplin are here to help you!
Frequently Asked Questions
There are a couple of different things to consider when choosing a charger:

Charging speed

The higher the power of the charger, the quicker it can restore energy to your device. You should also keep an eye out for models that feature "Quick Charge".

Number of ports

Want to charge more than one device at a time? Choosing a model with multiple ports means you can restore power to multiple devices at the same time.
If you need to connect multiple devices to your laptop but don't have enough spare ports (or maybe you're missing that type of port entirely) then USB hubs are an ideal solution.

Available in both USB-A and USB-C variants, they make it simple to connect numerous devices to a single port.

Need to connect a monitor? Many USB hubs include HDMI, DisplayPort or VGA ports, so you can even create a multi-monitor setup with ease.
Adapters are a quick and simple way to connect your devices. Much like USB ports, they make it possible to use devices and accessories even if the port you need is unavailable.
Choosing a selection results in a full page refresh.