Keep your devices powered up with Maplin's wide range of batteries.
Explore our Household Batteries, available in AA, AAA, AAAA, C, D and 9V sizes to suit a range of devices.
Want to be more eco-friendly? We also stock Rechargeable Batteries - less stress, and longer lifespan.
As a specialist retailer, we also offer Specialist Batteries. From camera and coin cell batteries to larger lithium models, you can keep all your electrical devices charged.
Speaking of charging, we also offer chargers and testers as part of our Battery Accessories collection to help you monitor and boost your battery power whenever you need it.
Alkaline batteries are one of the most popular and versatile types of battery. If you are short on power, then Maplin has the answer with our quality batteries. Great for a multitude of uses from the TV remote controls to remote-controlled toys and also for cameras, MP3 players, torches, pocket TVs and games machines... in fact pretty much any small, portable electronic and electrical device.
Maplin Extra Long Life High Performance Alkaline Batteries are perfect when you have many electronic devices requiring batteries, saving you multiple trips. It has been specially designed for high drain and digital applications, and also offers superb leak-proof technology. It also offers excellent value, giving 20% more capacity than standard alkaline batteries. You can use these great batteries straight out of the pack.
Want to learn more?
Explore our batteries blogs or check out our full collection of blogs here!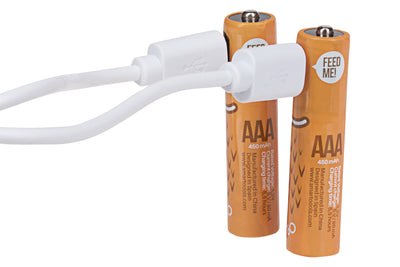 Rechargeable batteries offer many advantages over single-use versions, but often come at a slightly higher price. So, what are the benefits of choosing rechargeable batteries? Maplin are here to help you learn more!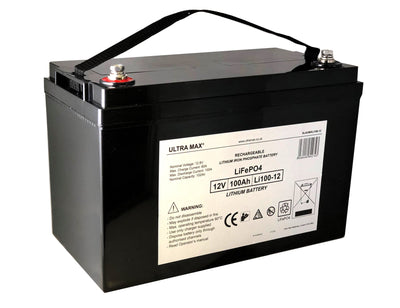 Looking for a replacement battery for a golf trolley? Want to replace the heavy lead acid battery on a mobility scooter or wheelchair? A Lithium LiFePO4 battery might be exactly what you need! But what exactly is an LiFePO4 battery? And what is the difference between a Lithium Iron Phosphate (LiFePO4) battery versus a Sealed Lead Acid (SLA) battery?
Frequently Asked Questions
AA Batteries

Also known as 'double A' batteries, these are the most common size of battery. Regularly found in everything from clocks to cordless phones to children's toys.

Shop Rechargeable AA Batteries

AAA Batteries

Also known as 'triple A' batteries, these are also commonly found in household devices such as remote controls or kitchen timers. They are smaller in size than AA batteries.

Shop Rechargeable AAA Batteries

C Batteries

Heavy-duty batteries which are commonly used for toys or portable radios.

D Batteries

These are mostly used in devices that need power over an extended period of time such as flashlights.

9V Batteries

You can easily identify 9V batteries by their rectangular shape. They are durable and deliver a lot of power, making them ideal for smoke alarms, portable electronics and many other devices.

Shop Rechargeable 9V Batteries

Coin Cell Batteries

These compact round batteries are commonly used in things such as watches and calculators, delivering lost-lasting, reliable power.
The capacity of a rechargeable battery is measured in milliampere hours (mAh). As a general rule, the bigger the number, the more energy charge the battery can store and the longer it will work before needing to be recharged.
We've all tried rubbing batteries to try and get the last bit of life out of them, but we'd recommend using our Maplin Universal Battery Tester to see how much energy is left in your batteries.
The lifespan of a battery depends on whether they're Lithium or alkaline. Lithium batteries have a shelf life of around 10 years, whereas alkaline batteries typically last between 5 - 10 years.
We'd recommend that you try to avoid mixing different brands together. It could result in battery leakage or even reduce the performance of your device.
You should always make it your objective to recycle all of your used batteries. There are usually dedicated collection containers for them at retail outlets and other public buildings. Search online to find your nearest one!
Offering several advantages over traditional Lithium-Ion batteries, Lithium Iron Phosphate (LiFePO4) batteries provide much higher capacity, superior thermal and chemical stability, enhance safety, improve cost performance, enhanced charge and discharge rates, enhanced cycle life and come in a compact, lightweight package.
Choosing a selection results in a full page refresh.