Microsoft Xbox Series X Game Battlefield 2042
Skip to product information
Key Features
First-person shooter
Iconic all-out warfare
A near-future world transformed by disorder
Adapt and overcome dynamically-changing battlegrounds
Customise weapons, gadgets and vehicles
SKU: 5030931123870 MPN: MSREWGELE12387
£65.99
£52.99
£44.16 excl. VAT
Spend £80 to get 10% off your next order at Maplin or Maplin Pro! See more
Can we deliver to your address?
Enter your postcode to see if you're eligible for faster, emissionless delivery in London.
Shopping for business or education? Apply for a credit account.
Shopping for business or education? Apply for a
credit account (subject to approval).
View full details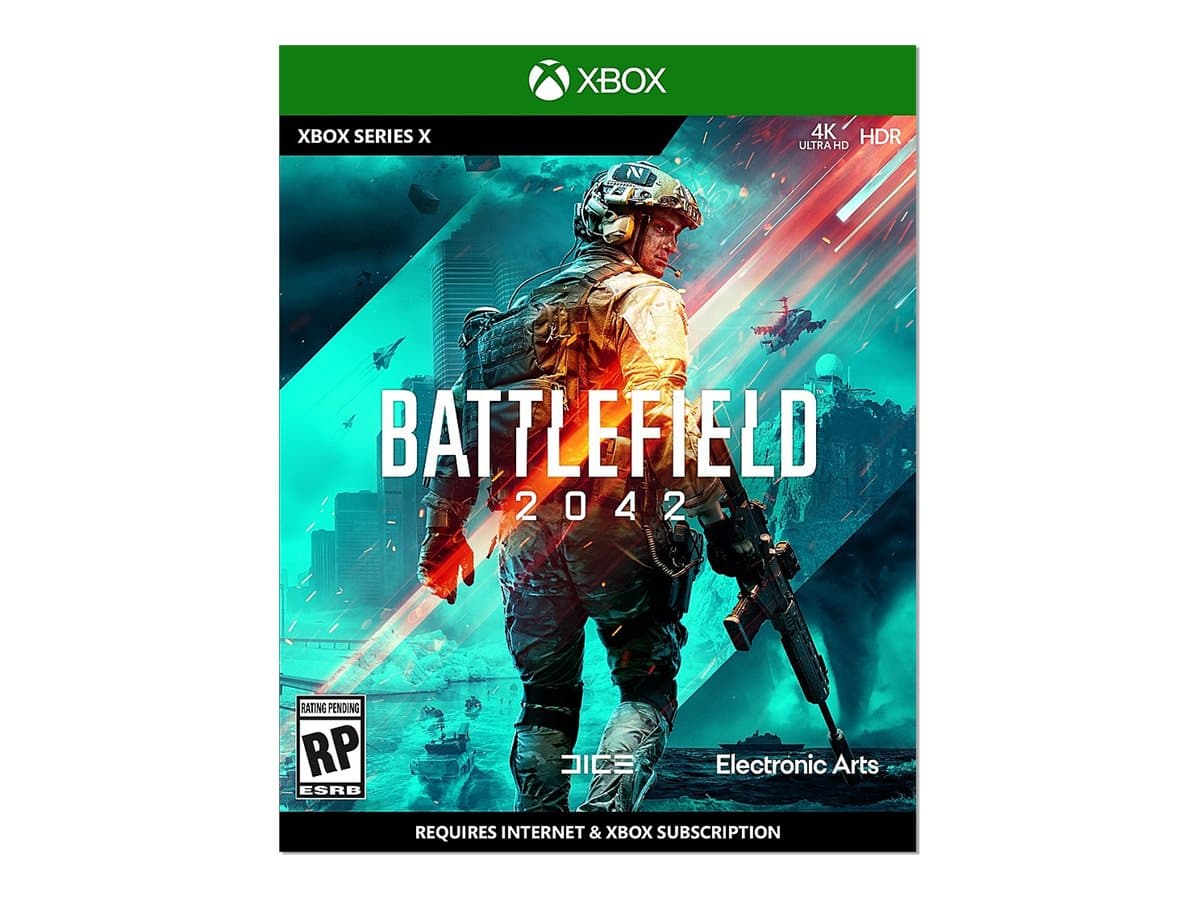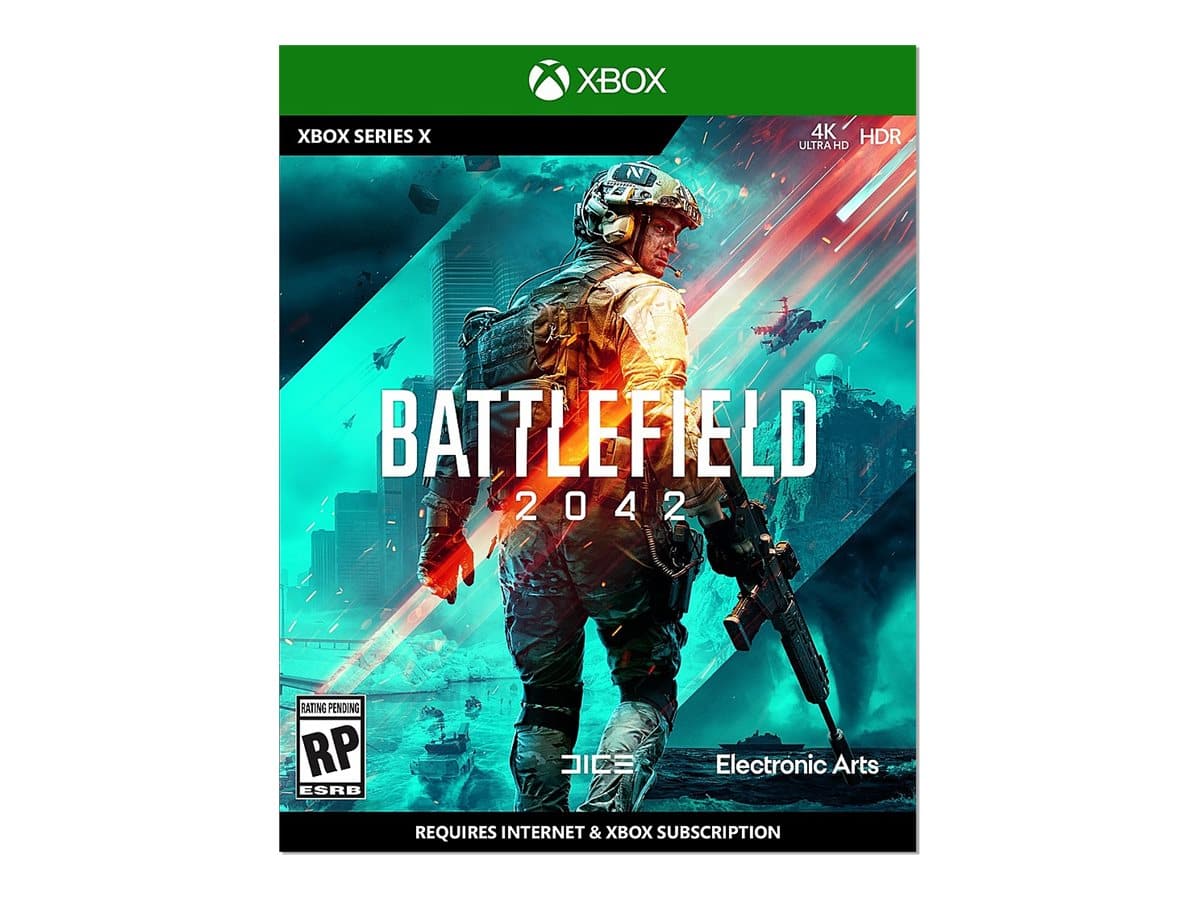 Microsoft Xbox Series X Game Battlefield 2042
About this product
Microsoft Xbox Series X Game Battlefield 2042 is a first-person shooter that marks the return to the iconic all-out warfare of the franchise. In a near-future world transformed by disorder, adapt and overcome dynamically-changing battlegrounds with the help of your squad and a cutting-edge arsenal.

Games built using the Xbox Series X|S development kit are designed to take advantage of the unique capabilities of the Xbox Series X|S. They will showcase unparalleled load-times, visuals, responsiveness and framerates up to 120FPS.

Welcome to a world transformed
U.S.A. and Russia stand at the brink of war. Proxy wars have waged for decades, generating experienced but displaced combat veterans. These Specialists use their skills to shape the future - a future worth fighting for.

Battle through changing battlegrounds
Battlefield 2042 introduces 7 vast maps for up to 128 players. From Seoul's cities to Egypt's deserts, every map offers a unique experience based on the natural environment.

Employ a cutting-edge arsenal
Customise weapons, gadgets and vehicles in-battle to tip the scales in your favour. Summon a robotic dog built for battle, employ a grappling hook or don your very own wingsuit.

Specialists
Choose your role on the battlefield and form custom-made squads through the new Specialist system. Based on Battlefield's four Classes, Specialists have one unique Specialty and Trait – but the rest of the loadout is fully customisable.

Battlefield Portal
Change the rules of war and discover unexpected battles across the wide universe of Battlefield. Replay the reimagined classics Battlefield 1942, Battlefield: Bad Company 2 and Battlefield 3 – or deploy on these timeless maps with the modern arsenal and content of Battlefield 2042.