ProSound Portable Compact Tripod with Ball Head and Fully Adjustable Legs
Skip to product information
Key Features
Ultra portable travel or desktop tripod
Support compact or bridge cameras, smartphones, flashguns and microphones
Telescopic legs adjust to any angle
Folded height 19cm, extends to 75cm
360 degree ball head
SKU: 5055189030732 MPN: CDTR17-PRO
Spend £80 to get 10% off your next order at Maplin or Maplin Pro! See more
Can we deliver to your address?
Enter your postcode to see if you're eligible for faster, emissionless delivery in London.
Delivery in 2-4 days: £3.49 or 1-3 days: £6.99
Delivery
2-4 days: £3.49 / 1-3 days: £6.99
Order within 19hrs 29mins for dispatch tomorrow
Shopping for business or education? Apply for a credit account.
Shopping for business or education? Apply for a
credit account (subject to approval).
View full details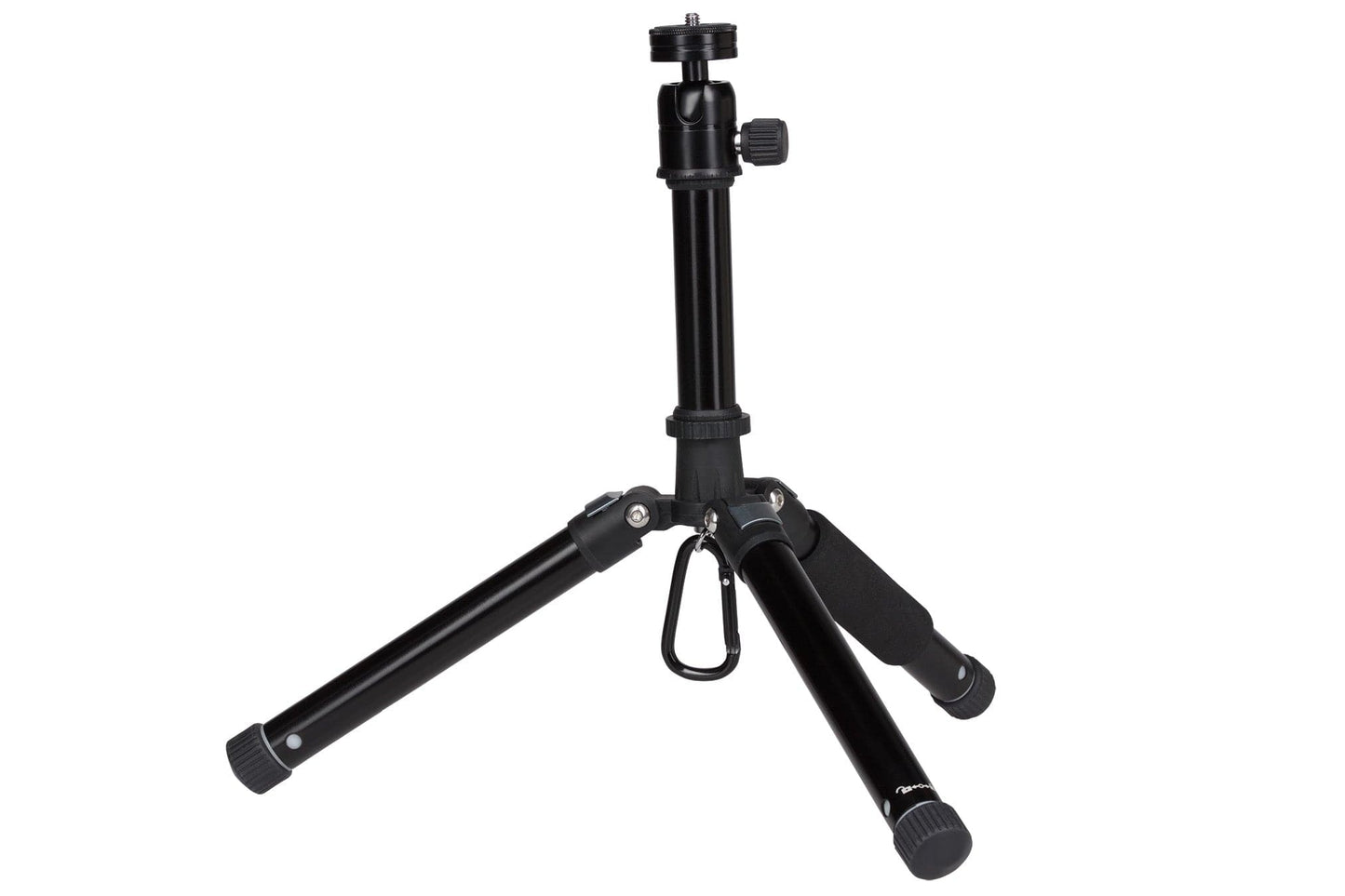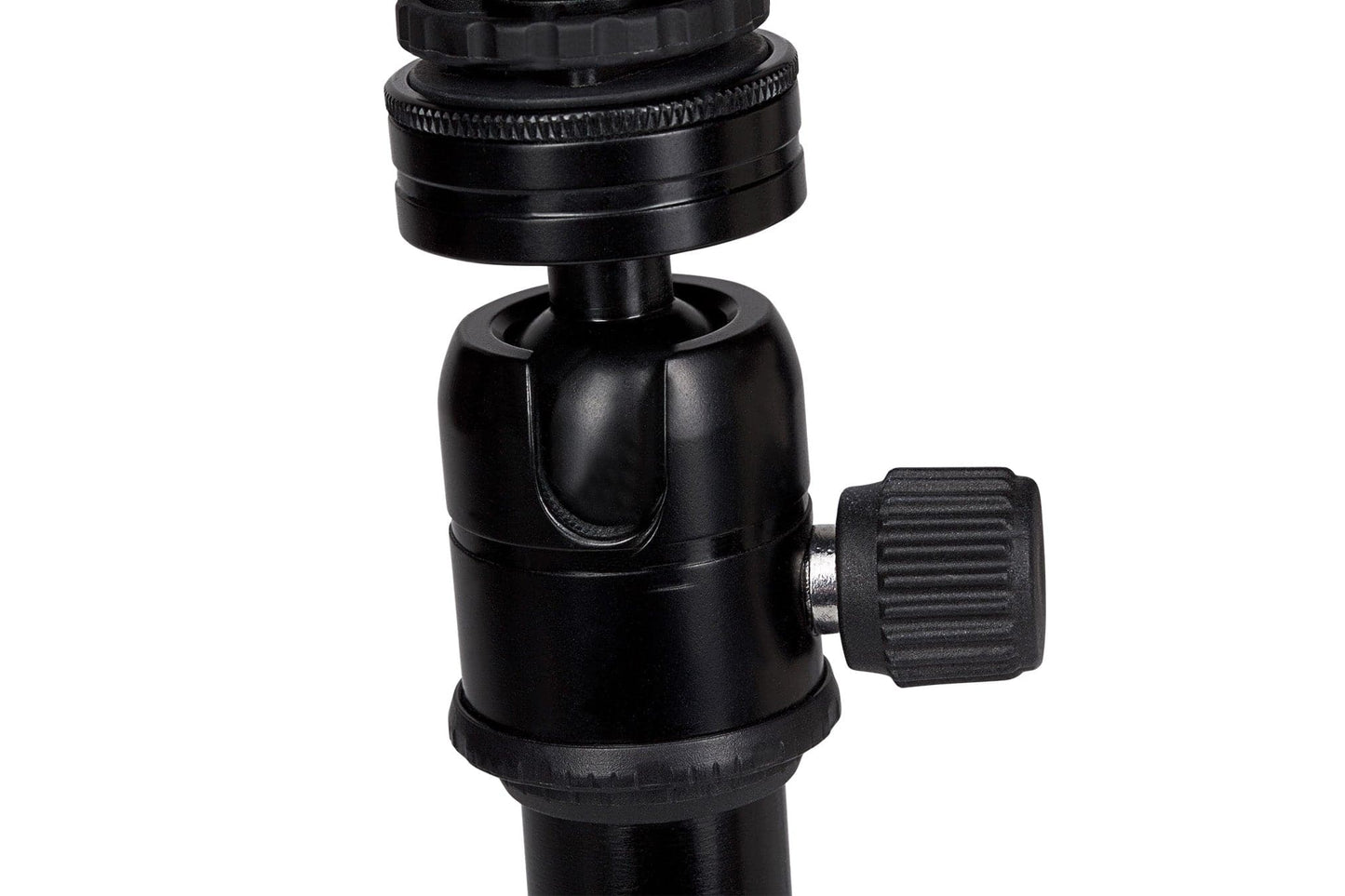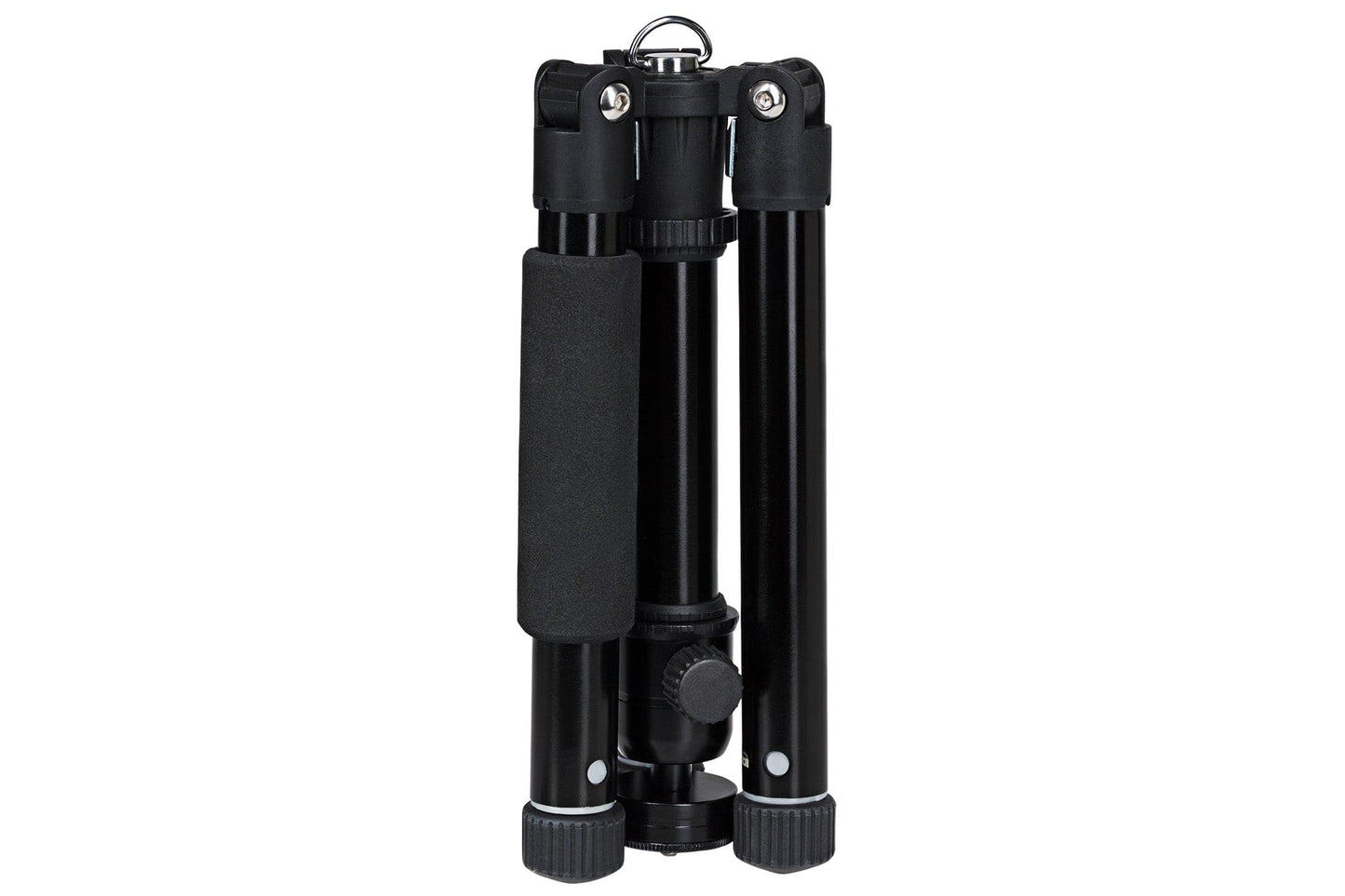 ProSound Portable Compact Tripod with Ball Head and Fully Adjustable Legs
About this product
This ultra-portable versatile tripod has been designed specifically for the travel photographer or vlogger looking for a very compact light-weight tripod. Measuring just 19 cm when folded and weighing 530g its ideal for supporting compact or bridge cameras, smartphones or devices like flashguns and microphones and 360 camera's. The telescopic twist and lock legs adjust independently to three angle position helping to secure a firm footing on uneven surfaces and extend to give a max height of 76cm.
Equally useful as a desktop tripod for projectors, LED lights or microphones for vloggers
The ProSound Ultra-Portable Traveller Tripod has a 360-degree ball head, perfect for tracking action while recording movies of sports or wildlife and a quick release plate means you are free to take the camera off quickly at any time. It has a carabiner belt clip and a carry case is supplied so you can take this tripod wherever you go and capture perfect photographs.
Specifications
Material: Rubber
Min. height: 19cm
Max. height: 60cm
Tripod head type: Ball heads
Telescopic legs
Quick release plate
Includes carry case