Next Level Racing Wheel Stand Lite
Skip to product information
Key Features
Folds in less than 10 seconds for fast storage
High quality & rigid carbon steel
Upgrade to a full cockpit with the challenger seat add on
Gear shifter suport included
Compatible with Logitech, Thrustmaster & Fanatec
SKU: 0640746635533 MPN: 3R80016
Get 10% off your next order when you check out
See more
Can we deliver to your address?
Enter your postcode to see if you're eligible for faster, emissionless delivery in London.
Delivery in 2-4 days: £9.99 or 1-3 days: £14.99
View full details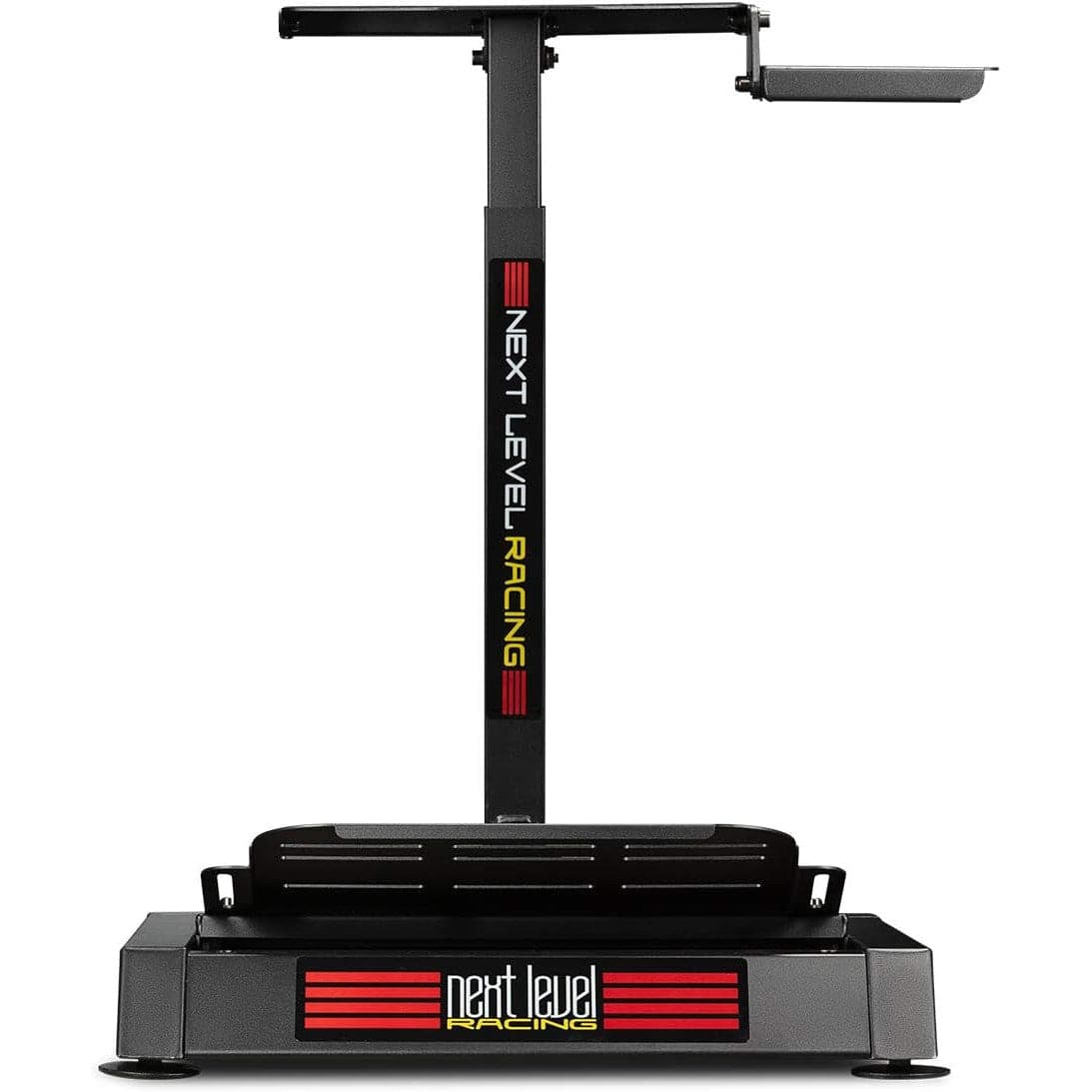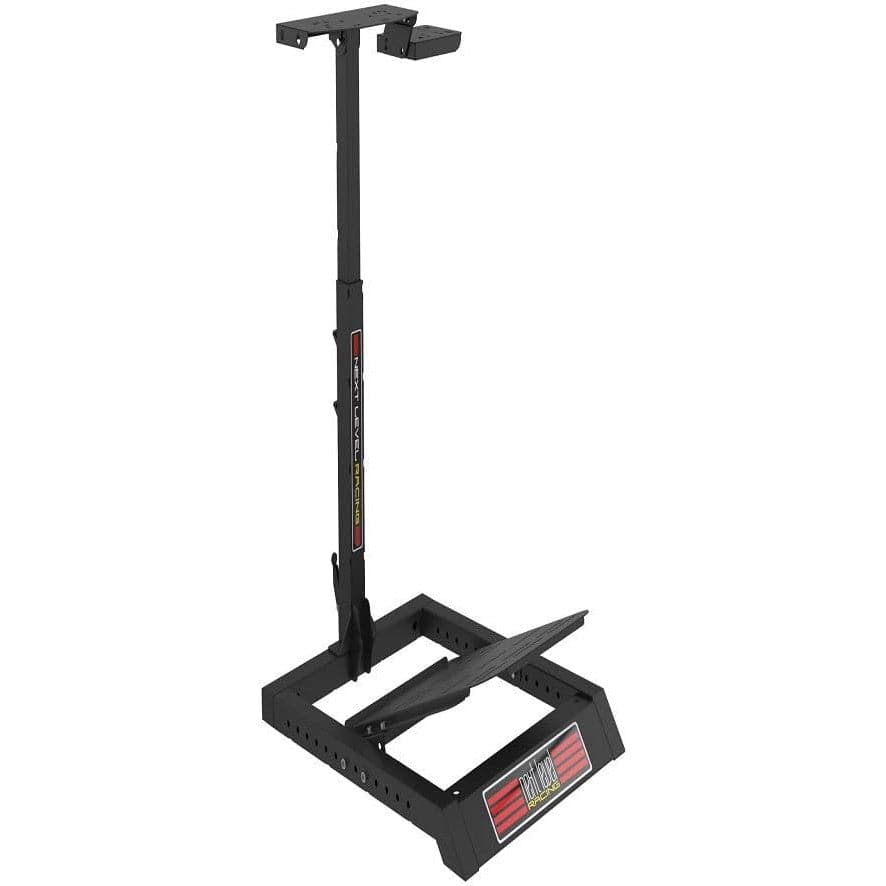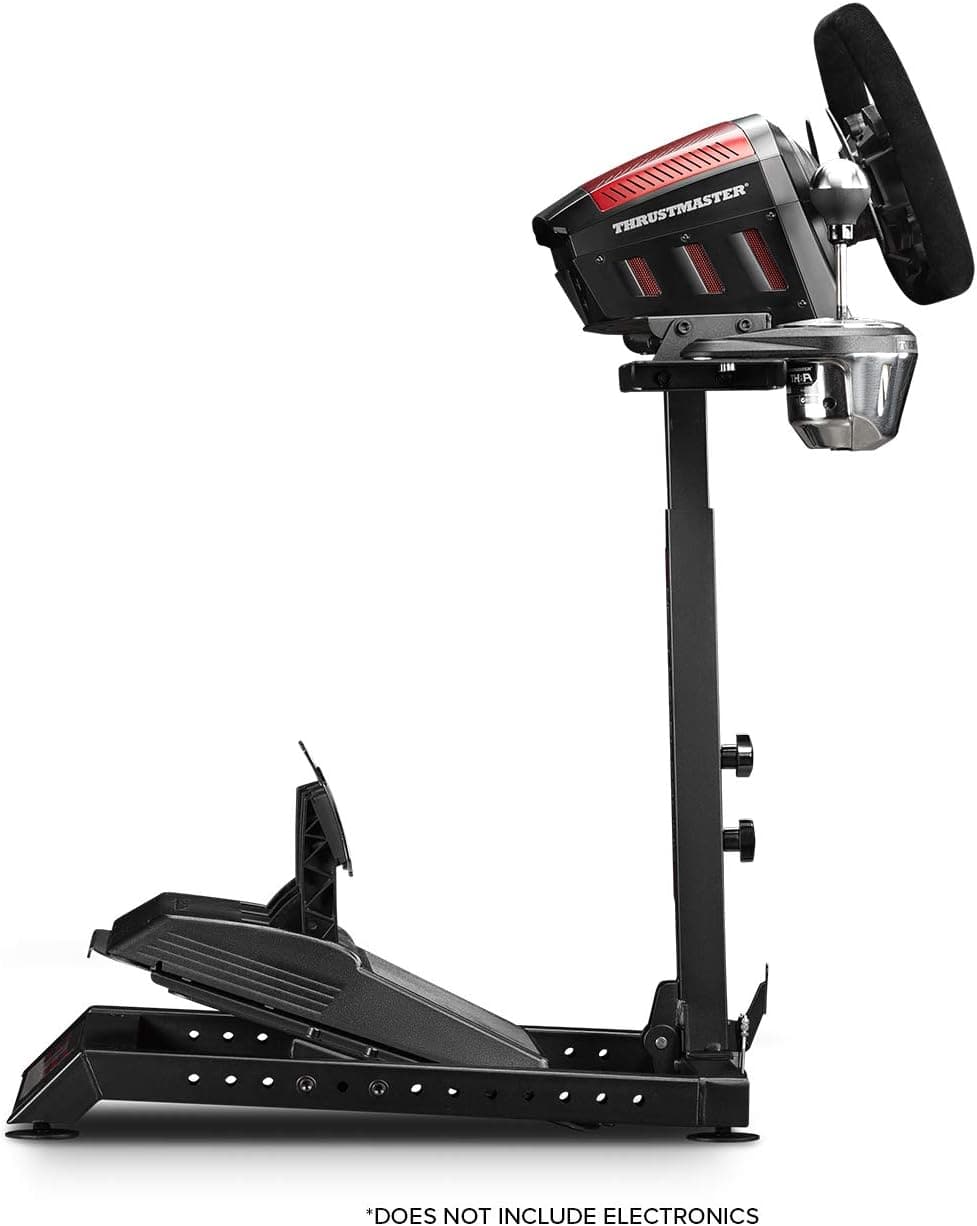 Next Level Racing Wheel Stand Lite
About this product
The
Next Level Racing Wheel Stand Lite
is a solid and highly adjustable stand for all major wheels, pedals and gear shifters. The Wheel Stand Lite allows the user to transition from a desk setup to a dedicated stationary and portable station. A full range of adjustability, makes it the perfect product for any user that is looking to start their sim racing journey and it allows the user to continue building to a full cockpit setup.
Wheel plate adaptability for all major brands including Logitech®, Thrustmaster® and Fanatec®. With added features like height and angle adjustment, you are set to get the desired wheel position for an immersive racing experience.
Brake with confidence! The pedal plate is constructed with the highest-grade powder coated steel to allow a strong and rigid base. With distance and angle adjustment, the perfect pedal position is achieved for any user.
Pre-drilled for all major Shifters Logitech®, Thrustmaster® and Fanatec®, the Wheel Stand Lite shifter plate can be attached either on the right or left hand side.
- Solid stand for your wheels, pedals and gear shifter
- Folds in less than 10 seconds for fast storage
- Gear shifter holder included and can be mounted left or right side
- High quality and rigid carbon steel
- Completely adjustable wheel height/angle and even pedal distance/angle
- Compatible and predrilled for all major brands including Logitech®, Thrustmaster® & Fanatec®
- Supported Height – 120 – 210 cm or 4ft – 6ft 9 inches
- Product Dimensions – L 60 x W 48 x H 50-75cm or L 23" x W 19" x H 19"–29" inches
- Product Weight – 13kg
- Boxed Dimensions – L 52 x W 19 x H 68 cm or L 20" x W 7" x H 27" inches
- Boxed Weight – 15kg
- Part Number – NLR-S007
- Next Level Racing® Wheel Stand Lite
- Gear shifter adaptor/holder
- Instructions for quick and easy assembly
- Screws to hard mount your wheel, pedals and shifter