ProperAV Monitor Riser Stand with Height Adjustable with Drawer - Wood Effect
Skip to product information
Key Features
Max. supported weight: 20 kg
Includes drawer to help you organise your desktop
Raise your monitor or laptop to a comfortable viewing height
Adjustable height
Top surface: 54 x 215 x 100 mm
SKU: 5026686003024 MPN: P-MRB1
Spend £80 to get 10% off your next order at Maplin or Maplin Pro! See more
Can we deliver to your address?
Enter your postcode to see if you're eligible for faster, emissionless delivery in London.
Delivery in 2-4 days: £3.49 or 1-3 days: £6.99
Delivery
2-4 days: £3.49 / 1-3 days: £6.99
Order within 10mins for same-day dispatch
View full details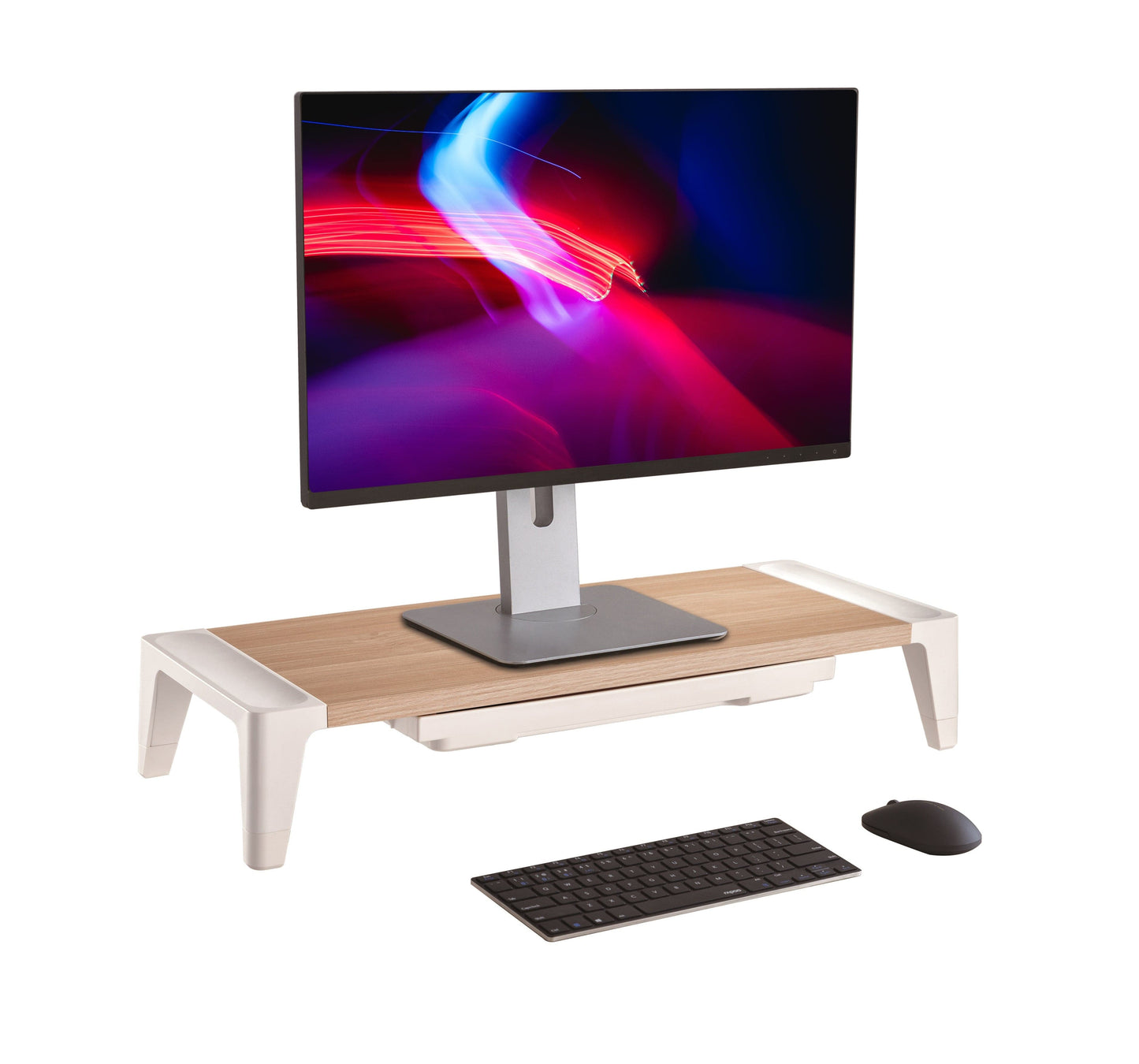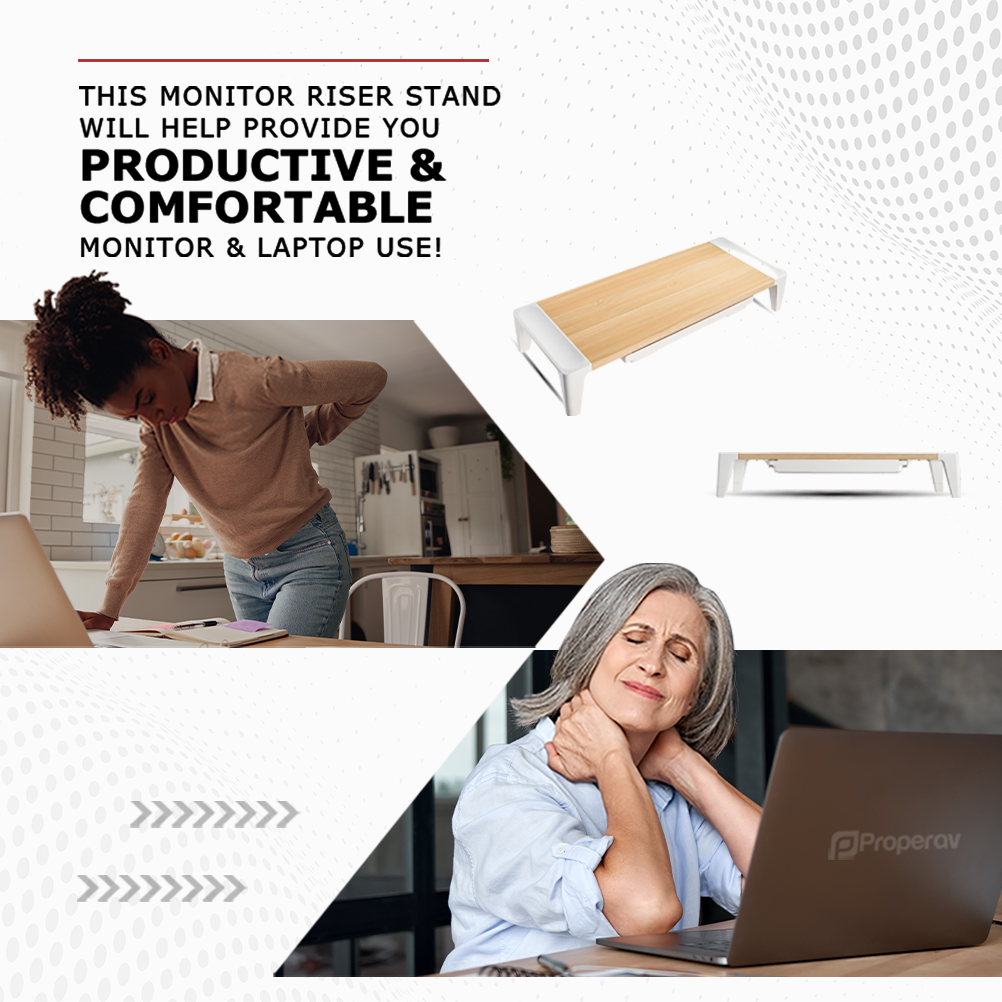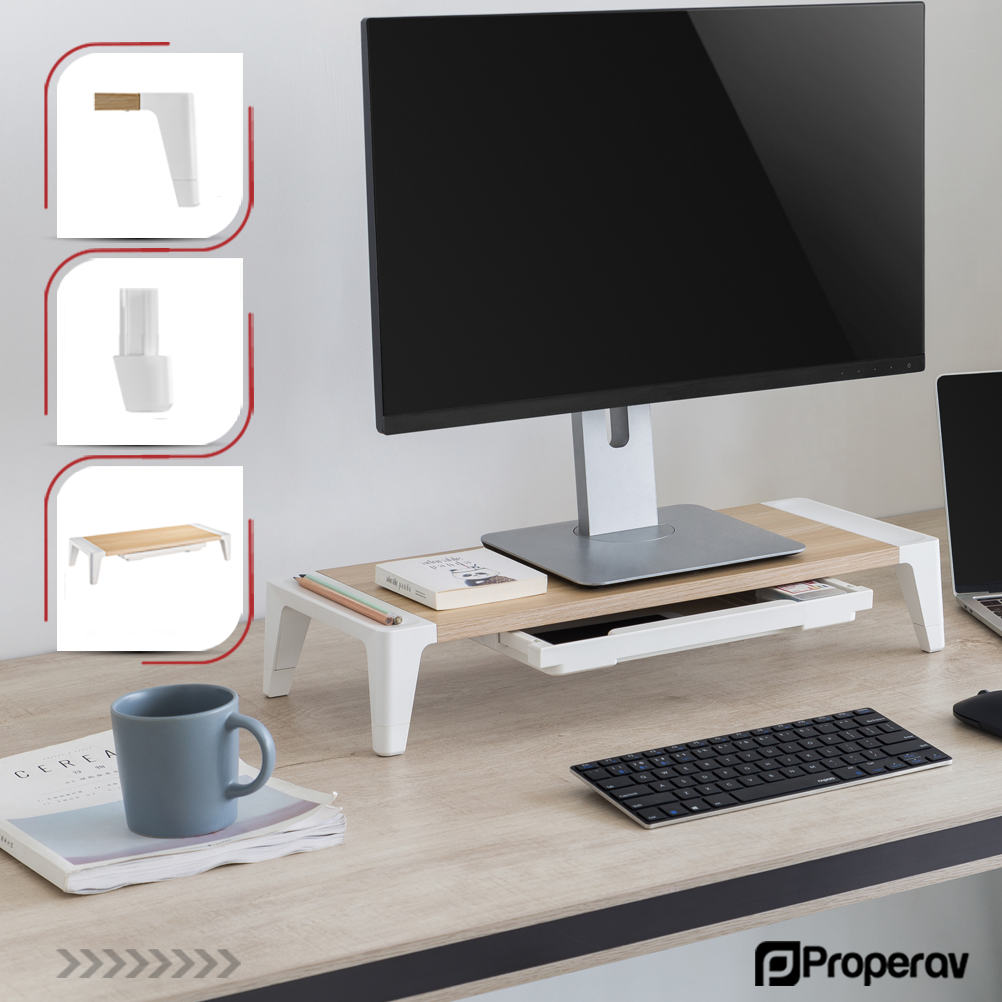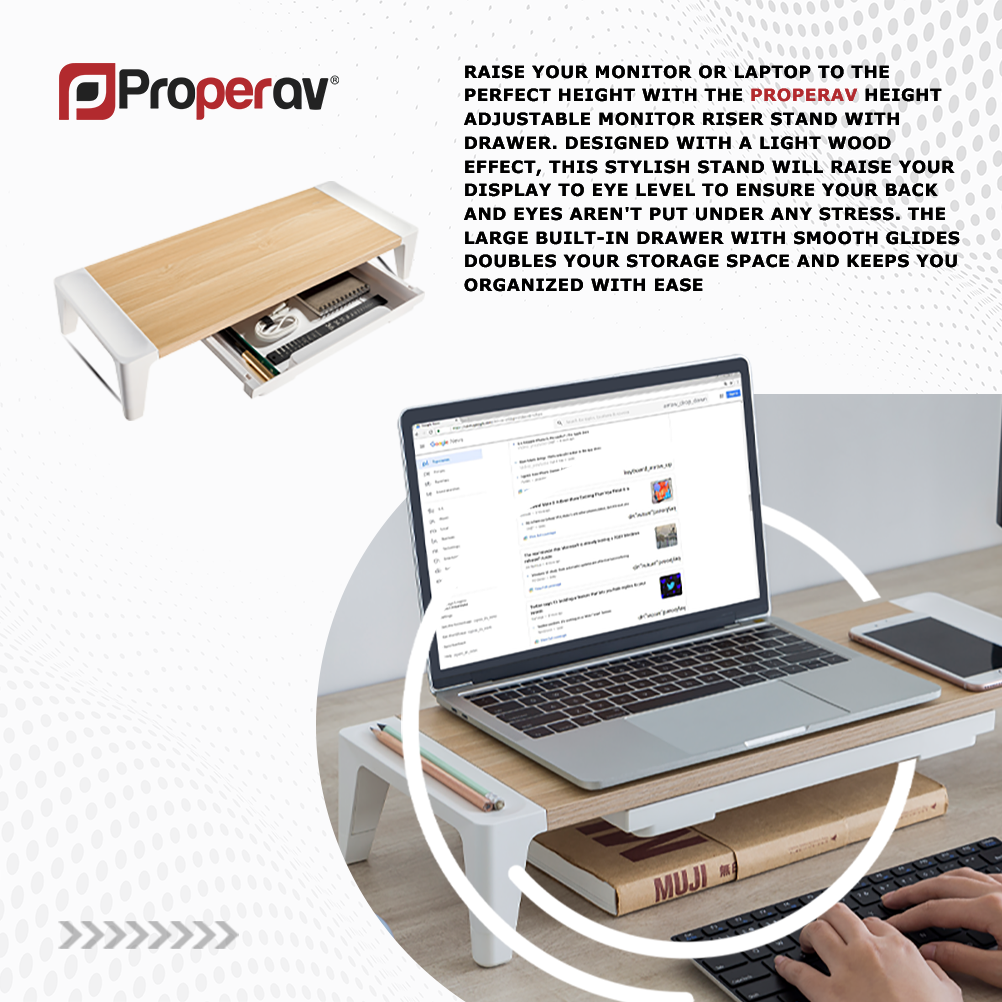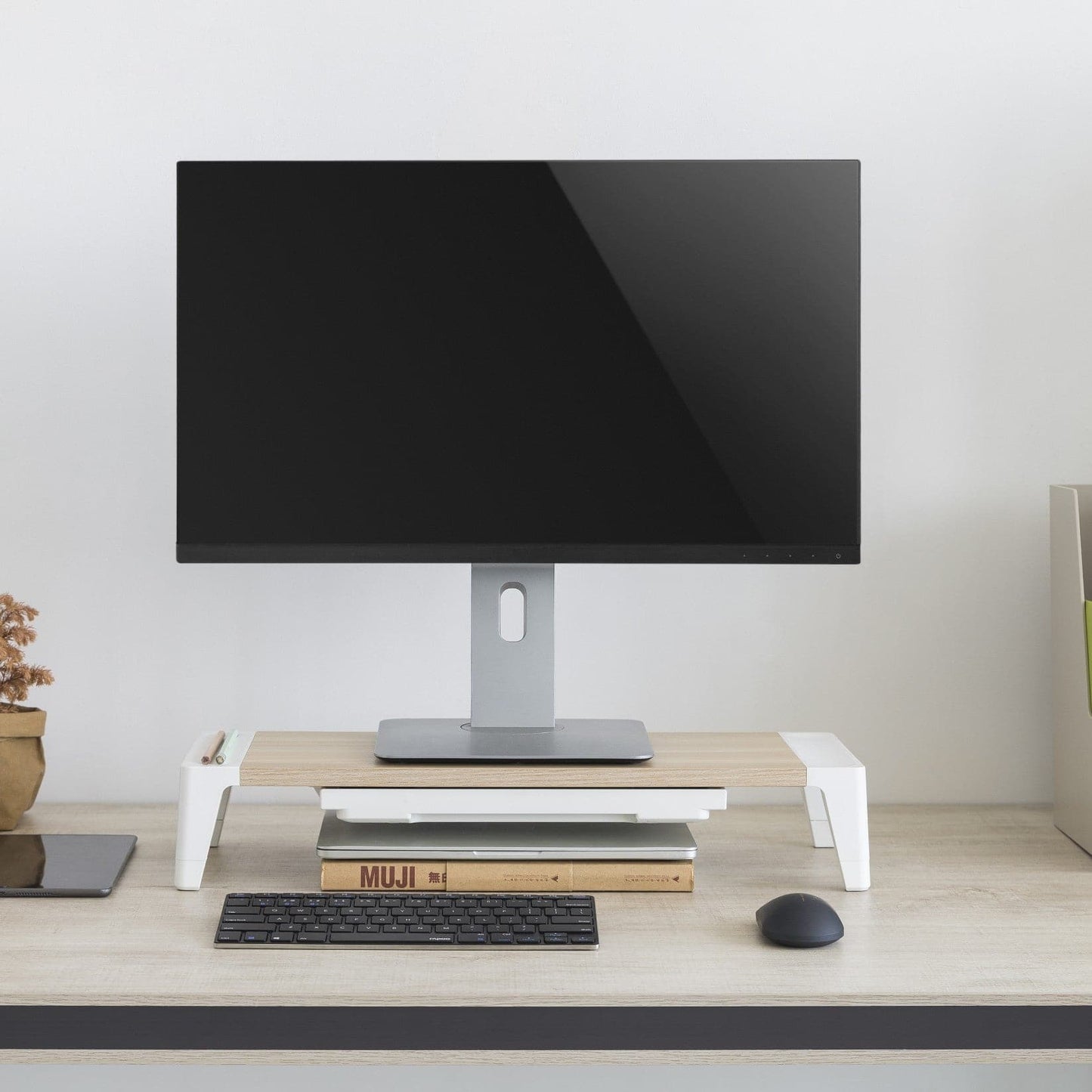 ProperAV Monitor Riser Stand with Height Adjustable with Drawer - Wood Effect
About this product
Raise your monitor or laptop to the perfect height with the ProperAV Height Adjustable Monitor Riser Stand with Drawer. Designed with a light wood effect, this stylish stand will raise your display to eye level to ensure your back and eyes aren't put under any stress. 
The large built-in drawer with smooth glides doubles your storage space and keeps you organized with ease.


Weight Capacity: 20kg
Dimensions: 554x215x100mm