Energizer Lithium 2CR5 Battery
Skip to product information
Key Features
1 x 2CR5 battery
6 V
Lithium
For compatible film and digital cameras, torches and flash guns
Provides optimum, long-lasting performance
SKU: 7638900057003 MPN: ENER2CR5
Spend £80 to get 10% off your next order at Maplin or Maplin Pro! See more
Can we deliver to your address?
Enter your postcode to see if you're eligible for faster, emissionless delivery in London.
Delivery in 2-4 days: £3.49 or 1-3 days: £6.99
Delivery
2-4 days: £3.49 / 1-3 days: £6.99
Order within 5hrs 7mins for same-day dispatch
View full details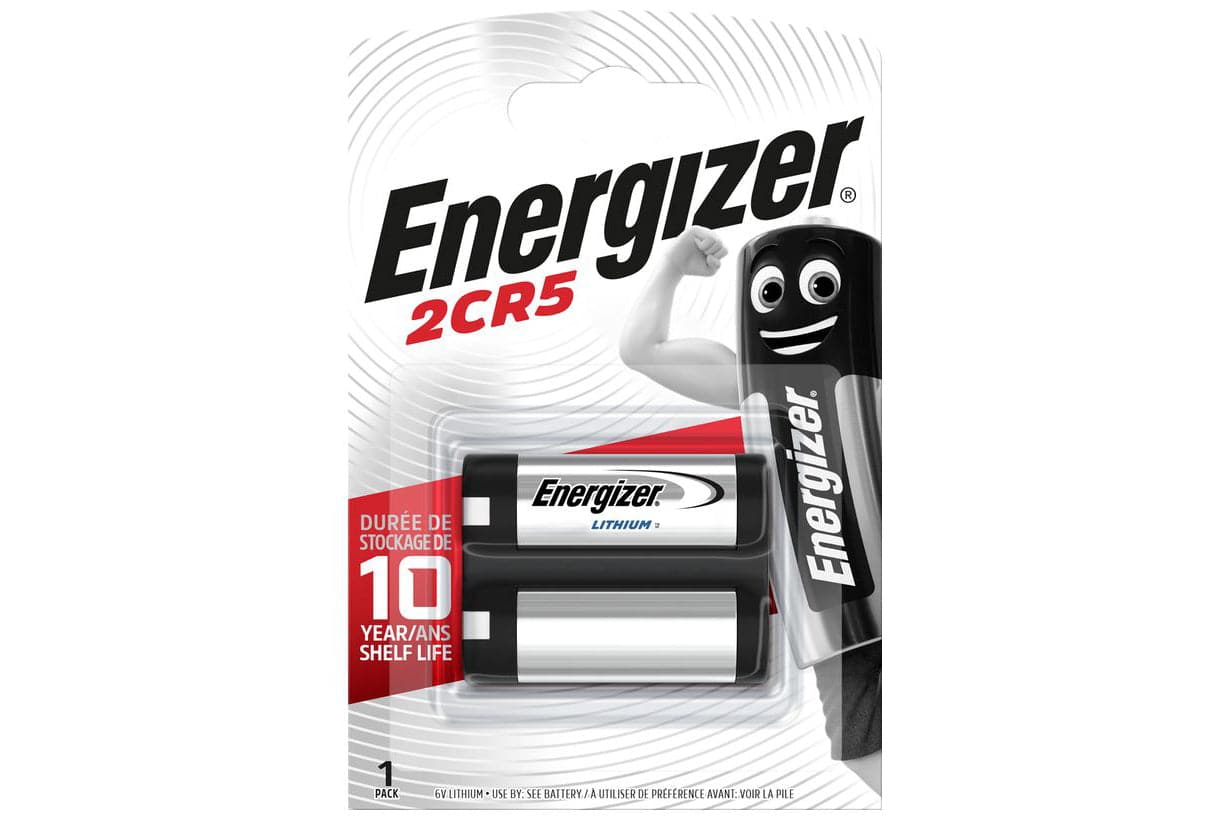 Energizer Lithium 2CR5 Battery
About this product
Battery Power you can always trust.

The Energizer Lithium 2CR5 Battery provides optimum, long-lasting performance for your film and digital cameras. Energizer Photo batteries are so dependable, you can count on them for everything, shot after shot.

Energizer Photo Batteries are long-lasting and powerful enough for today's high-tech torches, flash units and night-vision goggles.