Maplin Aluminium 175 x 550 x 220mm Flight Case - Grey
Skip to product information
Key Features
External: 175 x 550 x 220 mm / Internal: 160 x 530 x 205 mm (H x W x D)
Foam block included (Density: 24kg per cubic metre)
Quick Catch locking mechanism with padlock loops
Stylish design
Reinforced metal corners
SKU: 5026686003321 MPN: MP3
Spend £80 to get 10% off your next order at Maplin or Maplin Pro! See more
Can we deliver to your address?
Enter your postcode to see if you're eligible for faster, emissionless delivery in London.
View full details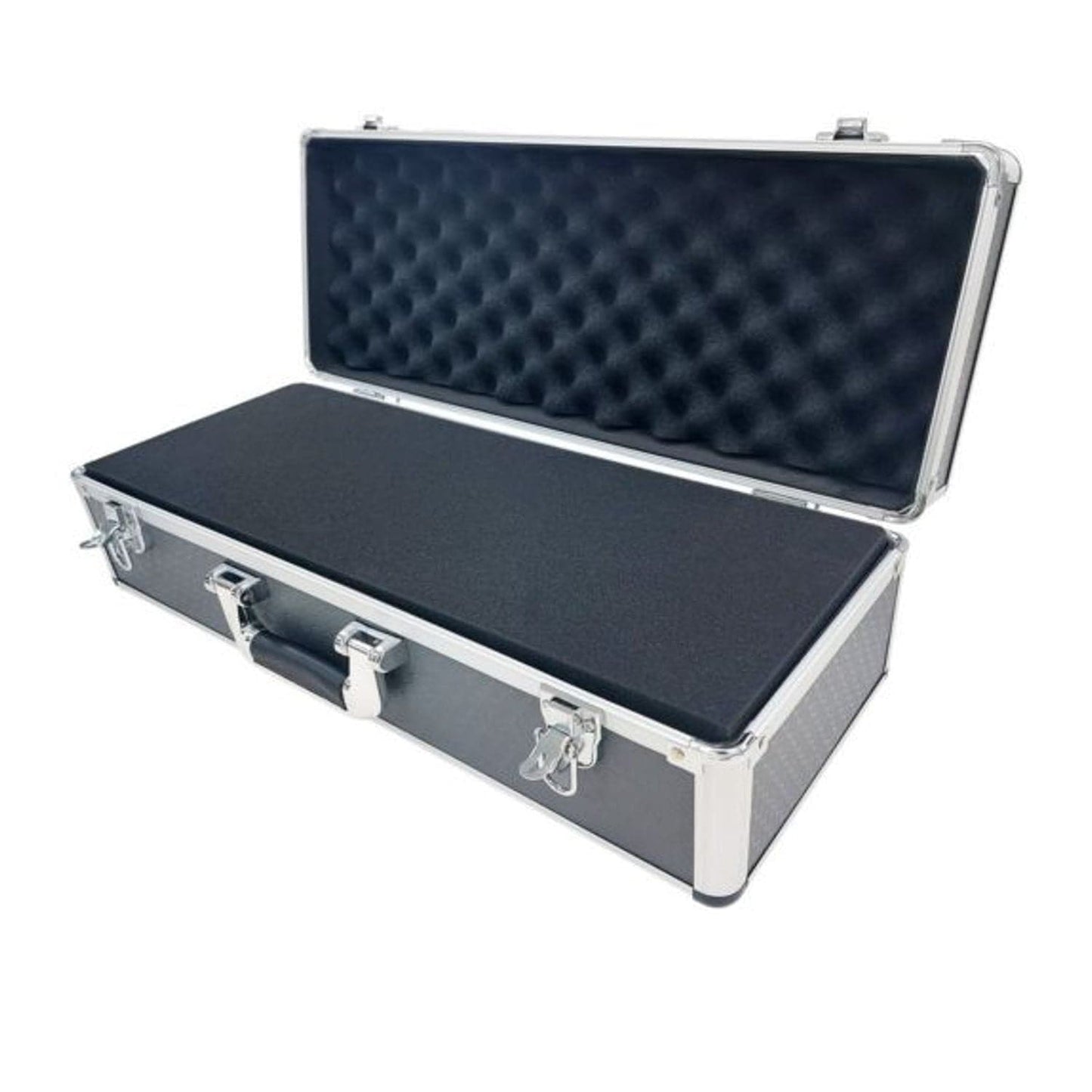 Maplin Aluminium 175 x 550 x 220mm Flight Case - Grey
About this product
A long professional silver case, ideal for the storage of model RC equipment, helicopters, and telescopes. This Maplin Aluminium Flight Case is also ideal as a storage case for a van or car boot because of its chest style design.
Foam block included (Density: 24kg per cubic metre).
Specifications
External Length: 550mm 21 5/8 inches
External Width: 220mm 8 5/8 inches
External Height: 175mm 6 7/8 inches
Internal Length: 530mm 20 7/8 inches
Internal Width: 205mm 8 1/8 inches
Internal Inside Case Depth: 120mm 4 3/4 inches
Internal Lid Depth: 40mm 1 5/8 inches