OM System TG-7 12MP 4x Zoom Tough Compact Camera
Skip to product information
Key Features
12 megapixel 1/2.33" CMOS sensor
4K Ultra HD video recording
Optical zoom: 4x
3" LCD screen
Waterproof, shockproof, dustproof, freezeproof & crushproof
SKU: 4545350055974 MPN: V110030BU000
£499.99
£416.66 excl. VAT
Get 10% off your next order when you check out, or spend £125 to get a FREE Agfaphoto 11" Bluetooth LED Ring Light worth £29.99! See more
Can we deliver to your address?
Enter your postcode to see if you're eligible for faster, emissionless delivery in London.
Shopping for business or education? Apply for a credit account.
Shopping for business or education? Apply for a
credit account (subject to approval).
View full details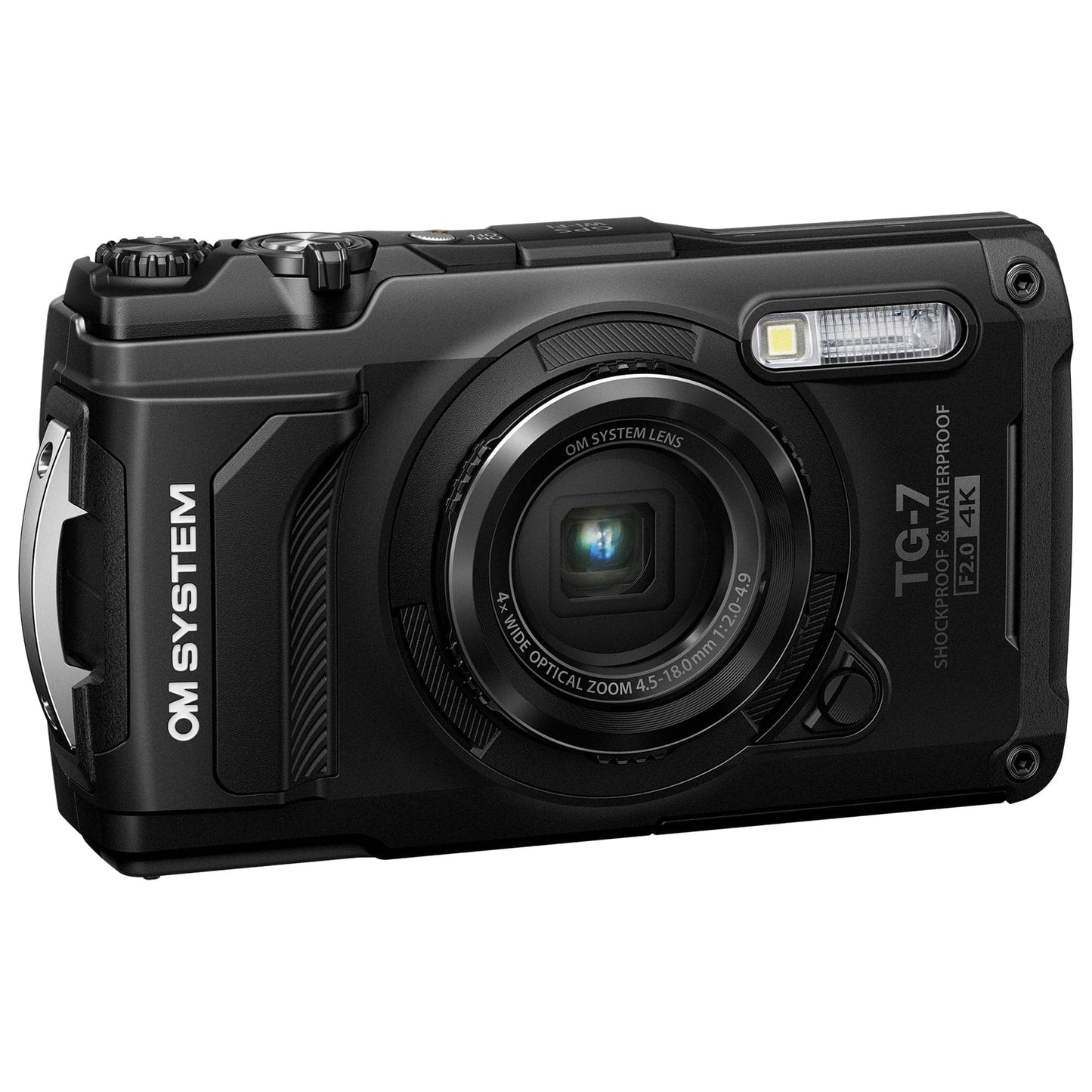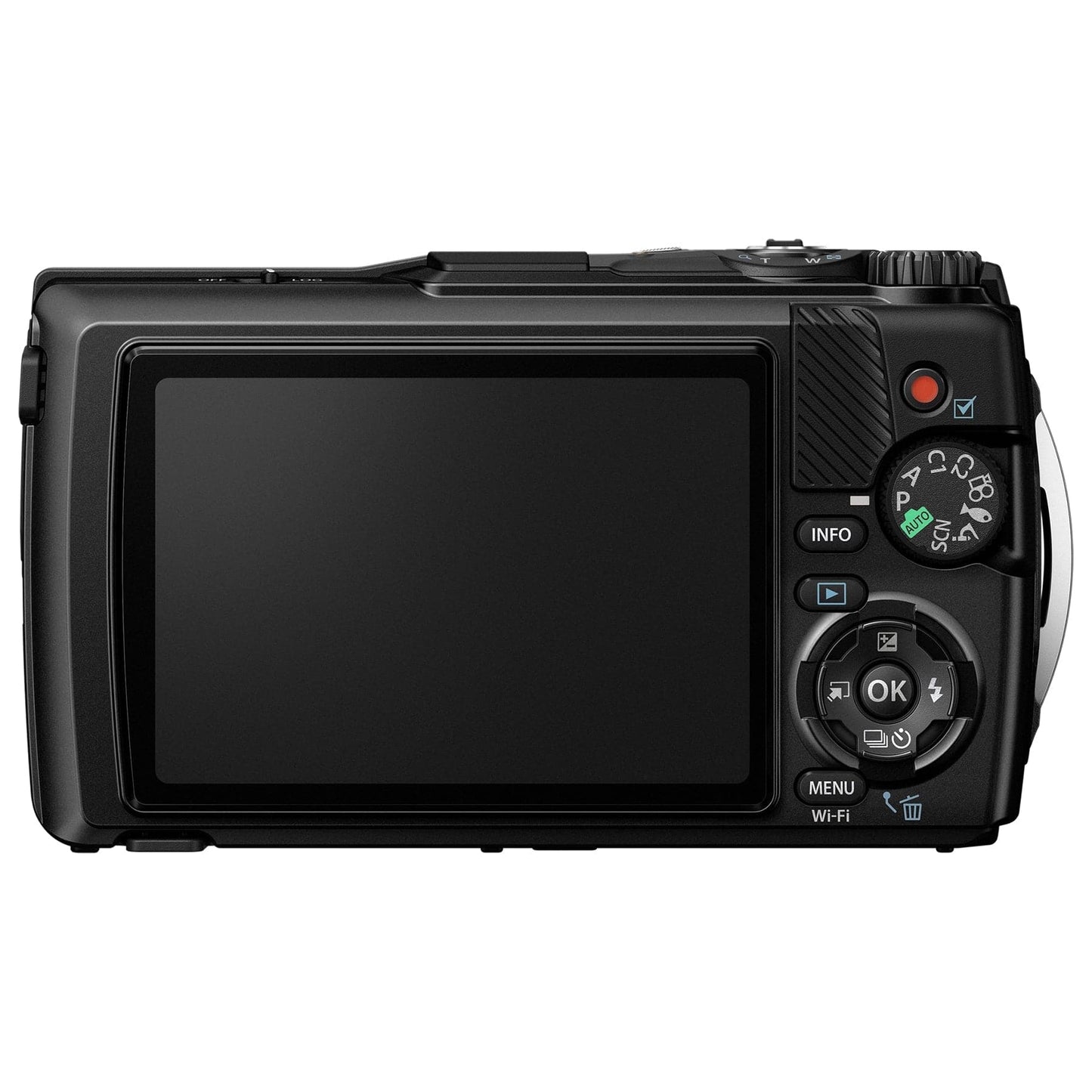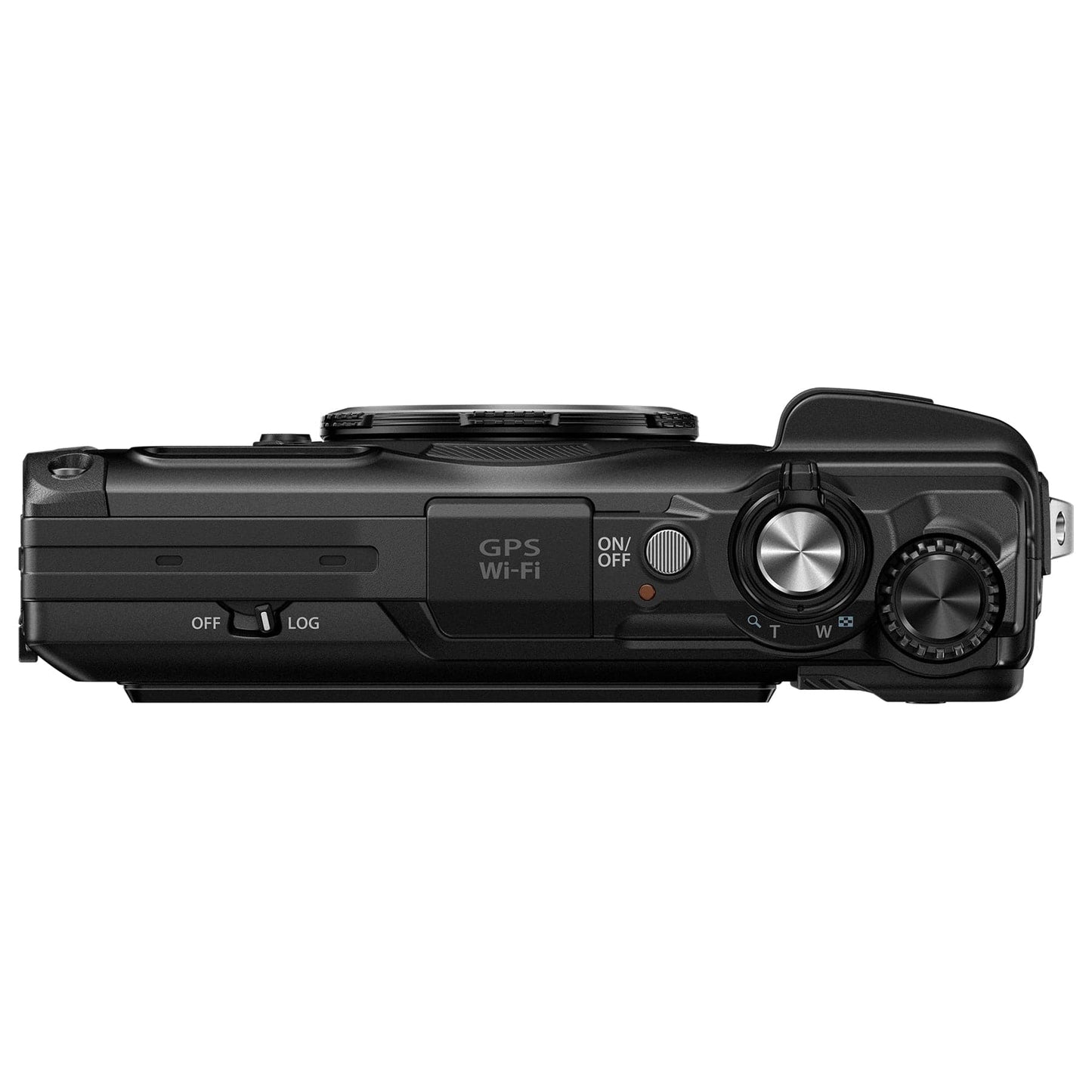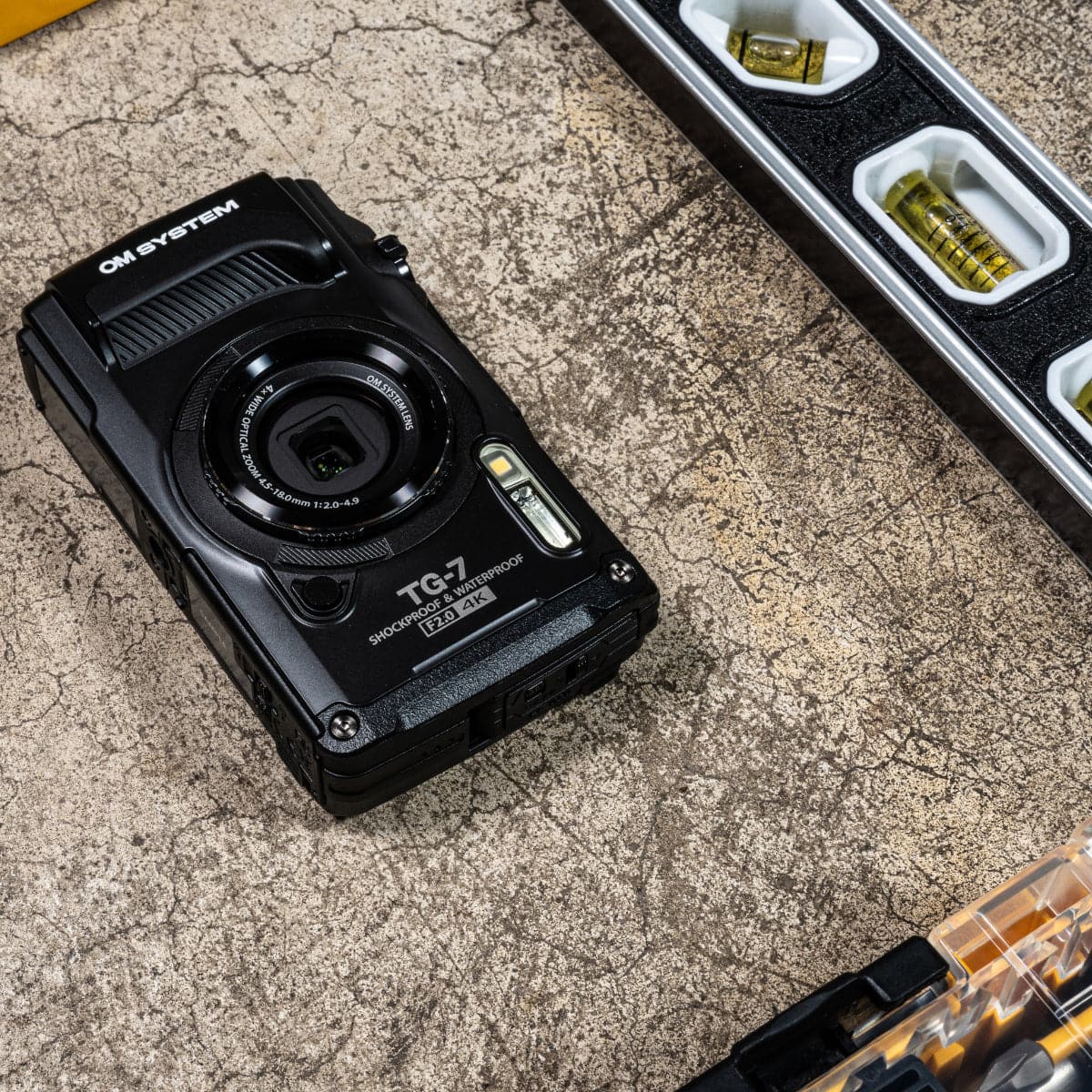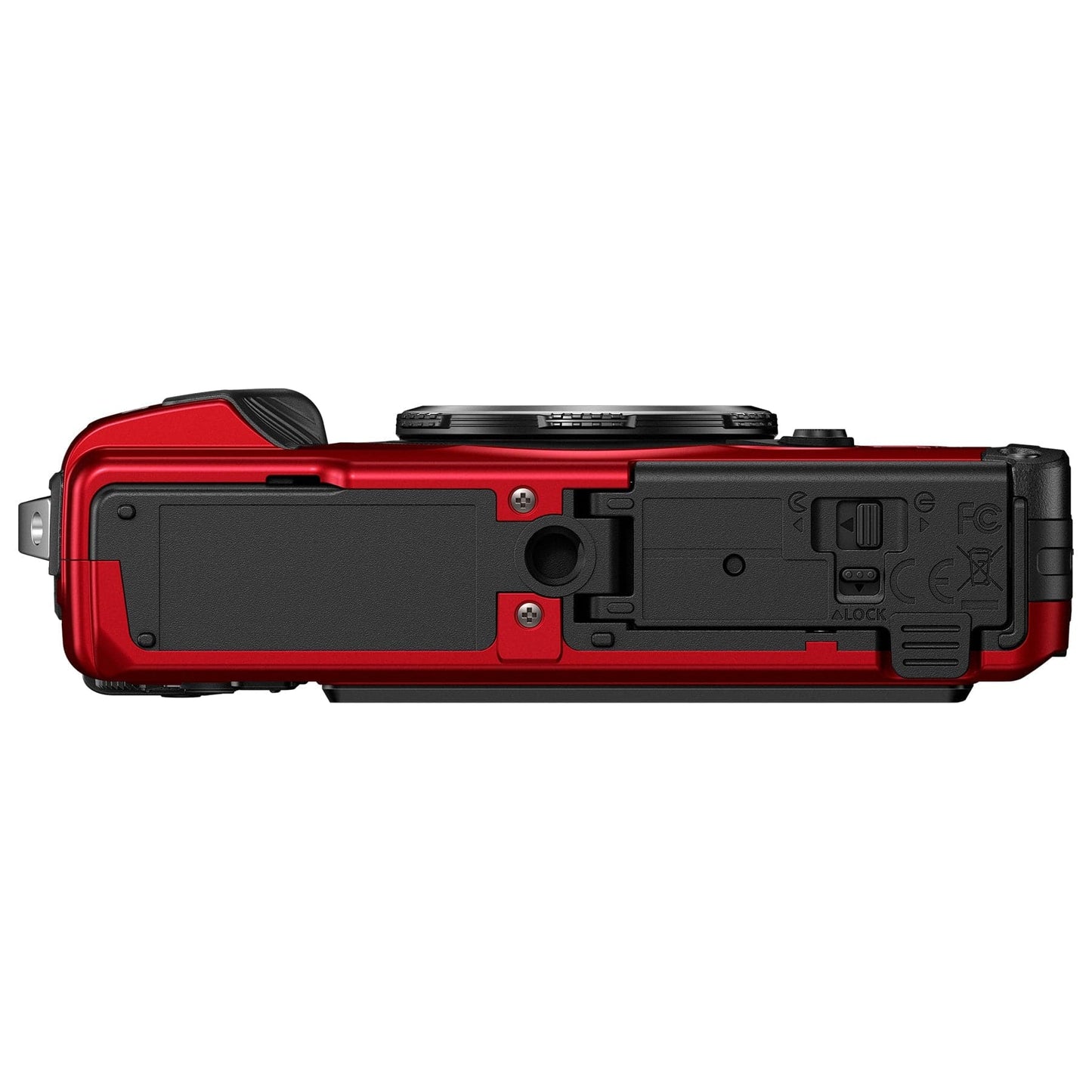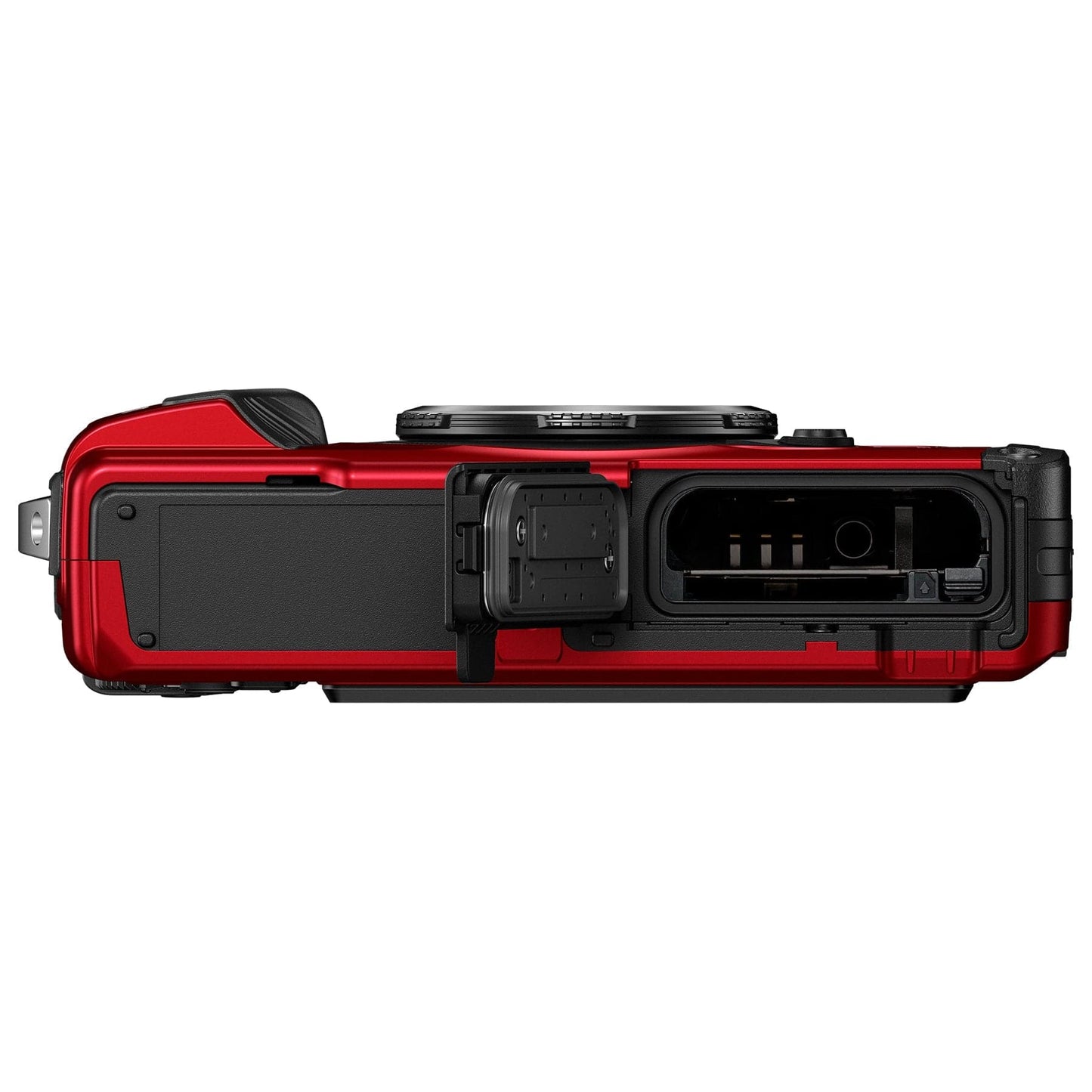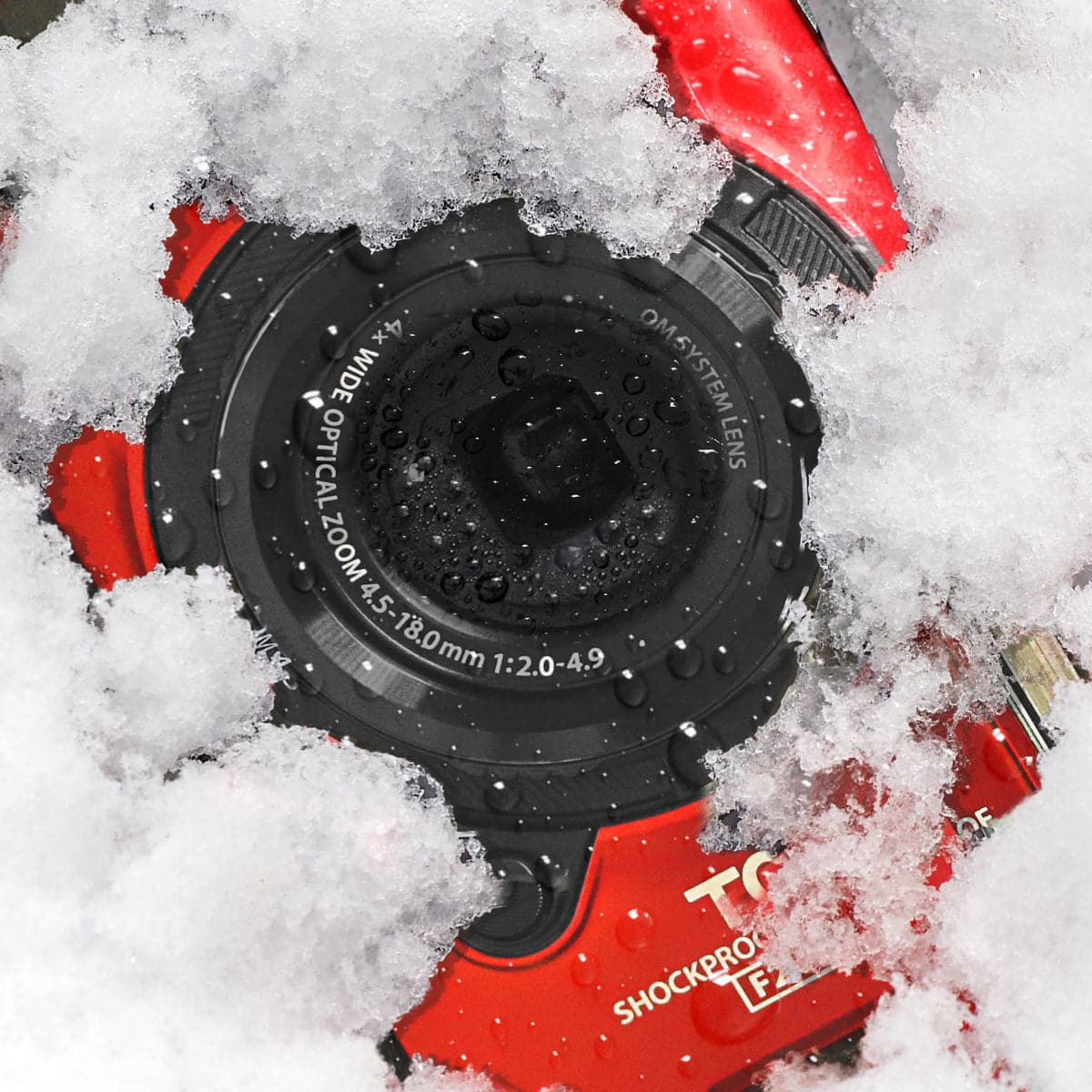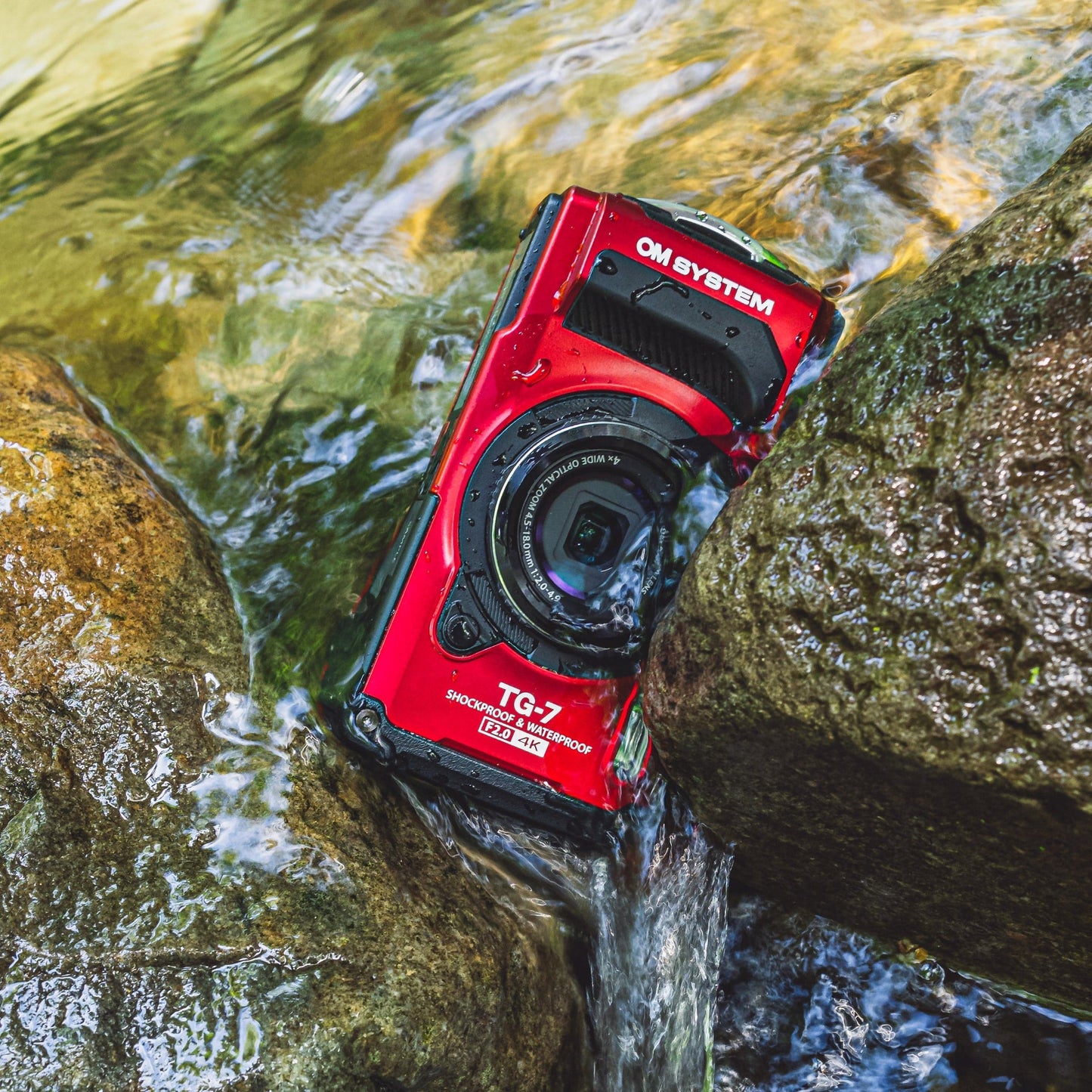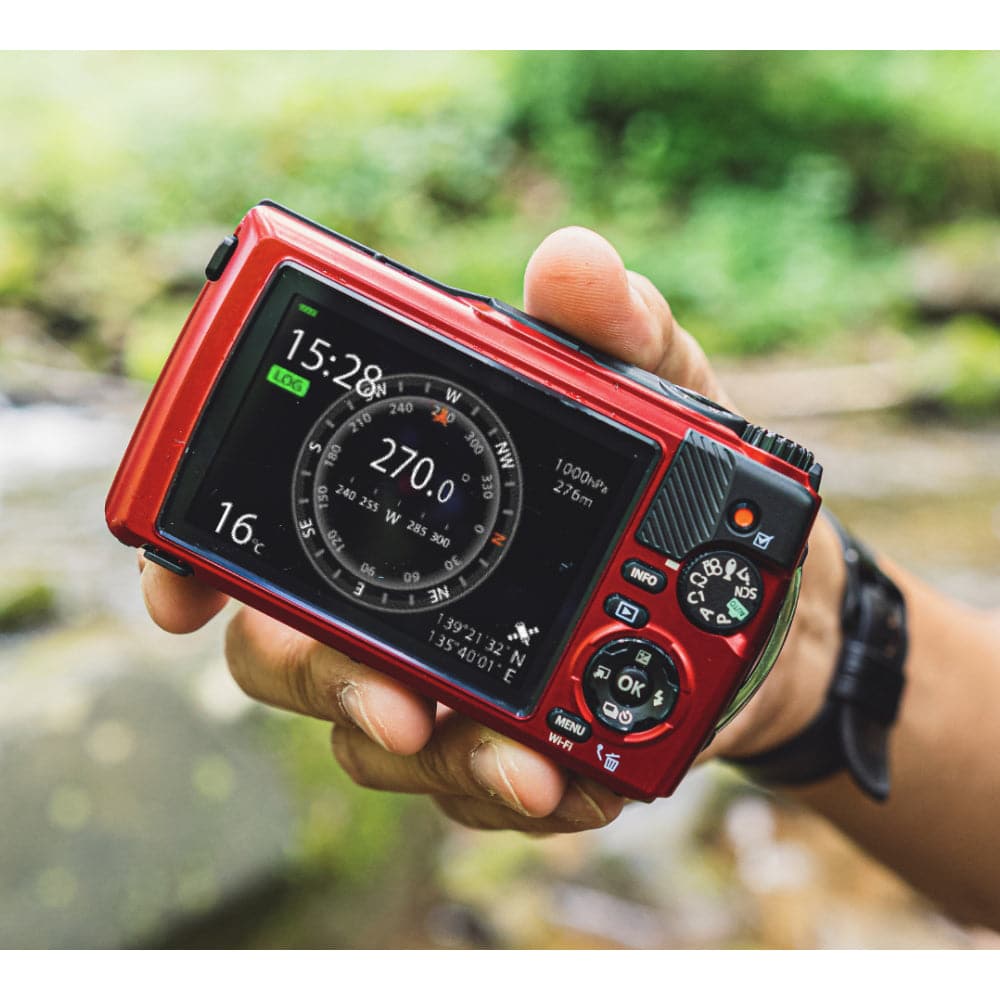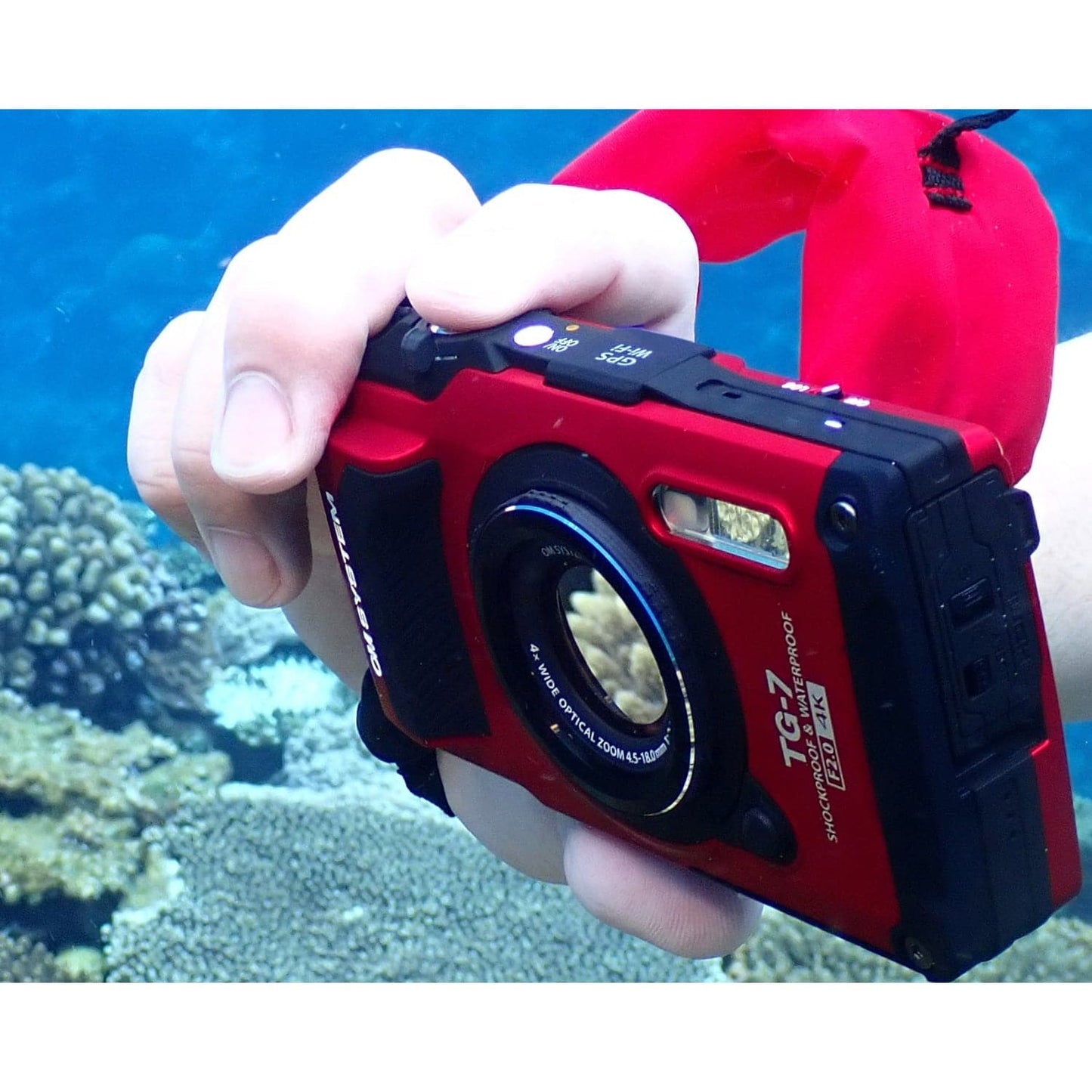 OM System TG-7 12MP 4x Zoom Tough Compact Camera
About this product
The
OM System TG-7 12MP 4x Zoom Tough Compact Camera
is like rolling every super hero into an unstoppable action machine. No matter what you throw at it, it's gonna roll with the punches and show it's true grit, from the mountain highs to valley lows. And not just that. It's gonna capture every bit of your journey in glorious picture quality. Even the tough bits.
Slip, dip, or dive? No problem. The TG-7 can take any purposeful and accidental swimming lesson you give it. The TG-7 features sealing and a double lock construction that delivers waterproof performance up to a depth of 15m (50ft).
If bruises are your superpower, then the TG-7 might just be your best friend. An advanced protective construction allows the TG-7 to deliver shockproof performance for drops up to 2.1m. That means the camera won't drop the ball on you, even when things get gnarly.
It might be cold as ice sometimes, but don't worry; at least you'll have amazing pictures to make it worth it. If frosty fingers and snow is your idea of a good time, then rest assured the TG-7 is down to party. It has worry-free freezeproof performance down to even -10°C.
More into sandy shores, beach life, or Arabian nights? The OM SYSTEM Tough TG-7 keeps out sand and dust, so you can focus on venturing further.
Don't let adversity crush your spirit or your camera. The internal protective construction of the TG-7 helps the camera withstand loads up to 100 kg. When the pressure to give up and quit feels overwhelming, remember that you and your adventure buddy can take it.
Hot, cold, up, down, indoor and outdoor. Nothing hazes the view and dampens the spirit like a foggy picture of a beautiful vista. But not today! The lens on the TG-7 features dual-pane protective glass to reduce fogging even in locations with severe temperature differences.
Big in all the right places
The TG-7 can achieve incredibly high image quality through a combination of a high-resolution F2.0 lens, a high-speed image sensor, and our latest-generation TruePic VIII image processor. This creates stunning photos with less noise and more resolution and detail than before.
See the world through a better lens
We've worked hard to create an incredibly compact yet powerful lens system with a 4x wide optical zoom with an aperture range from F2.0 - F4.9. Capture subjects near and far where ever you are.
More light means better pictures
The bright F2.0 lens lets you capture more light in challenging situations. This makes faster shutter speeds and reduced noise possible, and opens up more creative possibilities when taking photos wide open.
Capture your photos in full RAW format, and you'll be greeted with a generous dynamic range and beautiful colour palette to show the scene just like you saw it.
The TG-7 creates beautiful jpeg pictures but punches above its weight when you capture in RAW. Capture the experience, open a photo in any of your favorite photo editing programs, and show it like you meant it to be seen.
Remember and share each step of the journey
The TG-7 features not just built in Wi-Fi & Bluetooth, but a whole array of field sensors that adds another layer of interest to your photos. A combination of GPS, thermometer, manometer, and compass means that each photo tells a larger story of what you did, where it happened, and what it felt like to be there.
And with Wi-Fi & Bluetooth, sharing those memories or viewing details on your phone is easy.
We all know what it feels like to be just half a second late when trying to capture a once-in-a-lifetime moment. Well, consider this your personal time machine. The TG-7 includes ProCapture, a sequential imaging mode that captures images at 10 fps from 0.5 seconds before you press the shutter. Feel free to blink; your friend TG-7 will keep watch.
Talking about time machines, the Interval imaging mode on the TG-7 lets you create beautiful 4k time-lapse movies by capturing photos at intervals for a long duration. And it's easy too. You set it and forget it, and if the exposure changes, the TG-7 can use exposure equalization to keep things more constant.
The OM SYSTEM Tough TG-7 also comes with Live Composite function which enables you to effortlessly capture complex star trail images with perfect exposure every time.
Live Composite adds whole new galaxies of fun (pun intended) to evenings in the outdoors.
Even a photo cannot always do your experience justice. This is why the TG-7 comes loaded with 4K, High Speed, & Vertical Video features. Each function supports how you want to tell your story, from gorgeous, realistic 4K video to 120fps slow-mo videos. And if that mountain doesn't quite into the frame, flip to vertical.
The field sensor system lets you precisely see where your adventure took you and where each memory was made. The TG-7 has an ingenious location and data logging mode with a dedicated switch to make sure the entirety of your journey gets captured. And not just that, you can view the data and even utilize the compass and barometer to make navigation easier.
That's close. Like super close. Want to try it? Find a flower or any interesting subject and keep going closer until your eyelashes can touch it. Yeah, that's close.
Here's where things get crazy. Remember how cool it was in school to view things through the microscope and find this entirely new world alive in front of you?
Well, with the TG-7, it's that all day, every day, and everywhere.
Taking magnified photos of subjects as close as 1cm from the front of your lens opens a new world of macro imaging.
Automatically captures and merges 3 to 10 macro shots at different focus points into one image with stunning depth of field.
Capture up to 30 images at various focus points by slightly shifting the focal position with each shot. Images can then be composited in post-production using OM Workspace software to create an image with greater depth of field.