Praktica Luxmedia BX-D18 Digital Camera
Skip to product information
Key Features
18 megapixel CMOS sensor
Full HD video recording at 30fps
Optical zoom: 8x
2.7" wide LCD screen
Image stabilisation
SKU: 5055189039452 MPN: 673ARP
Get 10% off your next order when you check out
See more
Can we deliver to your address?
Enter your postcode to see if you're eligible for faster, emissionless delivery in London.
View full details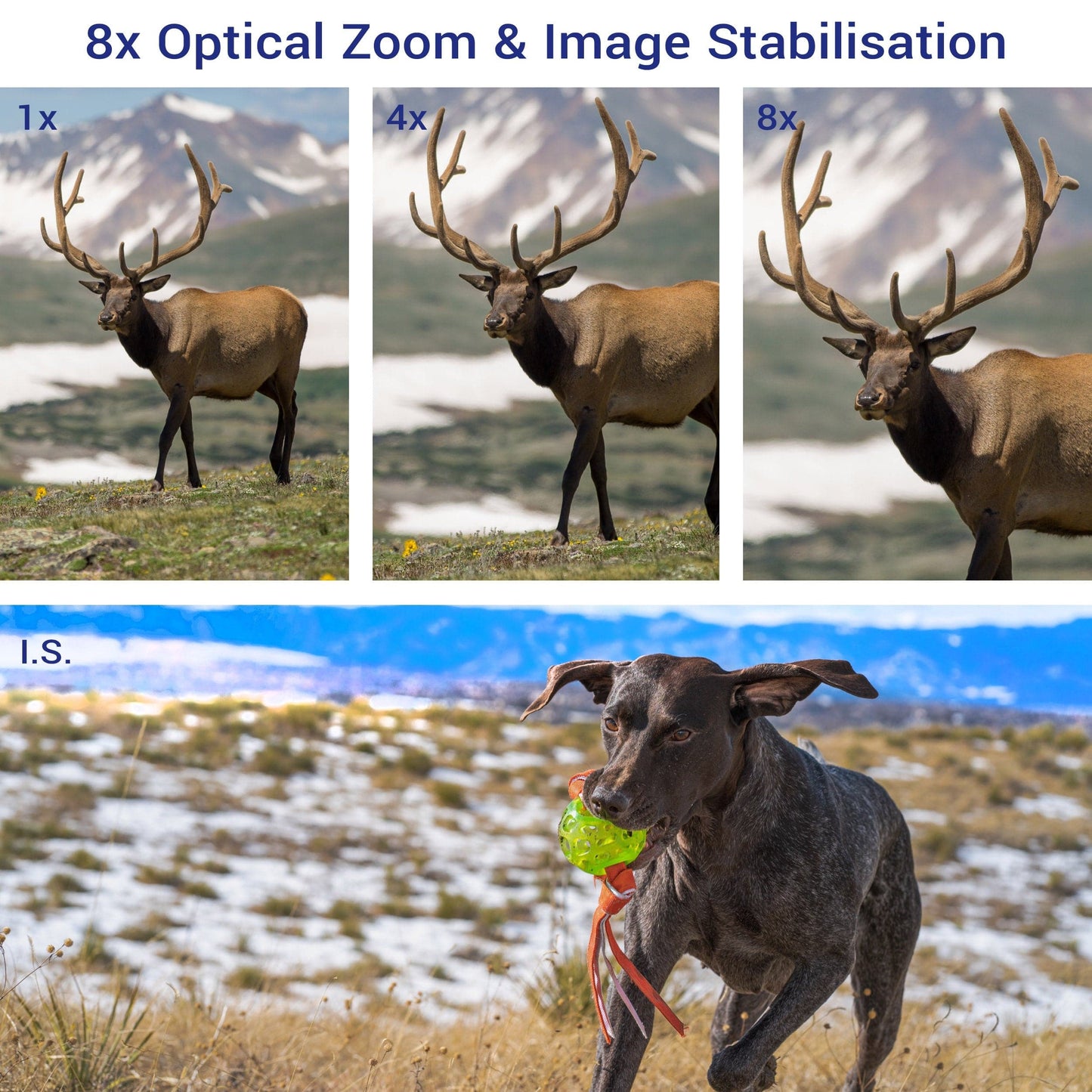 Praktica Luxmedia BX-D18 Digital Camera
About this product
The Praktica Luxmedia BX-D18 Digital Camera is the perfect camera for beginners, students, kids or vloggers. Equipped with an 18 Megapixel sensor and autofocus, take detailed, clear, bright photos that bring your pictures to life. The built-in LED flash and 8x Optical Zoom allows you to effortlessly switch between close-up and distant shots whatever the time of day.

Full HD Video
Videos bring memories to life. Shooting at a high bit rate of 30FPS, you can enhance your creativity with high quality video at 1080p. Upload your videos to your social channels or store for playback.

Perfect Shot
Capture selfies or group shots with the use of face detection and a self-timer mode with 2s, 5s or 10s intervals. Use the 2.7'' LCD display, red eye reduction and image stabilisation features to view your picture, adjust and then capture the perfect shot.

Charging
This pocket-size digital camera comes with a rechargeable lithium battery which can be charged through USB (cable included). Supporting memory cards from 4GB to 32GB (memory card sold separately).

Portable Design
This camera is 98x60x25mm (LxWxH) and 113g, it's lightweight and portable for use on the go. Whether you're exploring a new city or taking pictures at work, you can easily put it in your pocket and carry it anytime. Mount to a tripod for added stability, it is great for beginners, children and teenagers.