ProperAV Computer Desk with Shelves & Drawers
Skip to product information
Key Features
Modern and clean look
Thick engineered anti-scratch / water-resistant board
Large 120cm long table top
3 drawers & 3 open shelves for storage
Drawers & shelves can be installed on the right or left
SKU: 5056029813928 MPN: 836-068BK
Spend £80 to get 10% off your next order at Maplin or Maplin Pro! See more
Can we deliver to your address?
Enter your postcode to see if you're eligible for faster, emissionless delivery in London.
Delivery in 2-4 days: £9.99 or 1-3 days: £14.99
View full details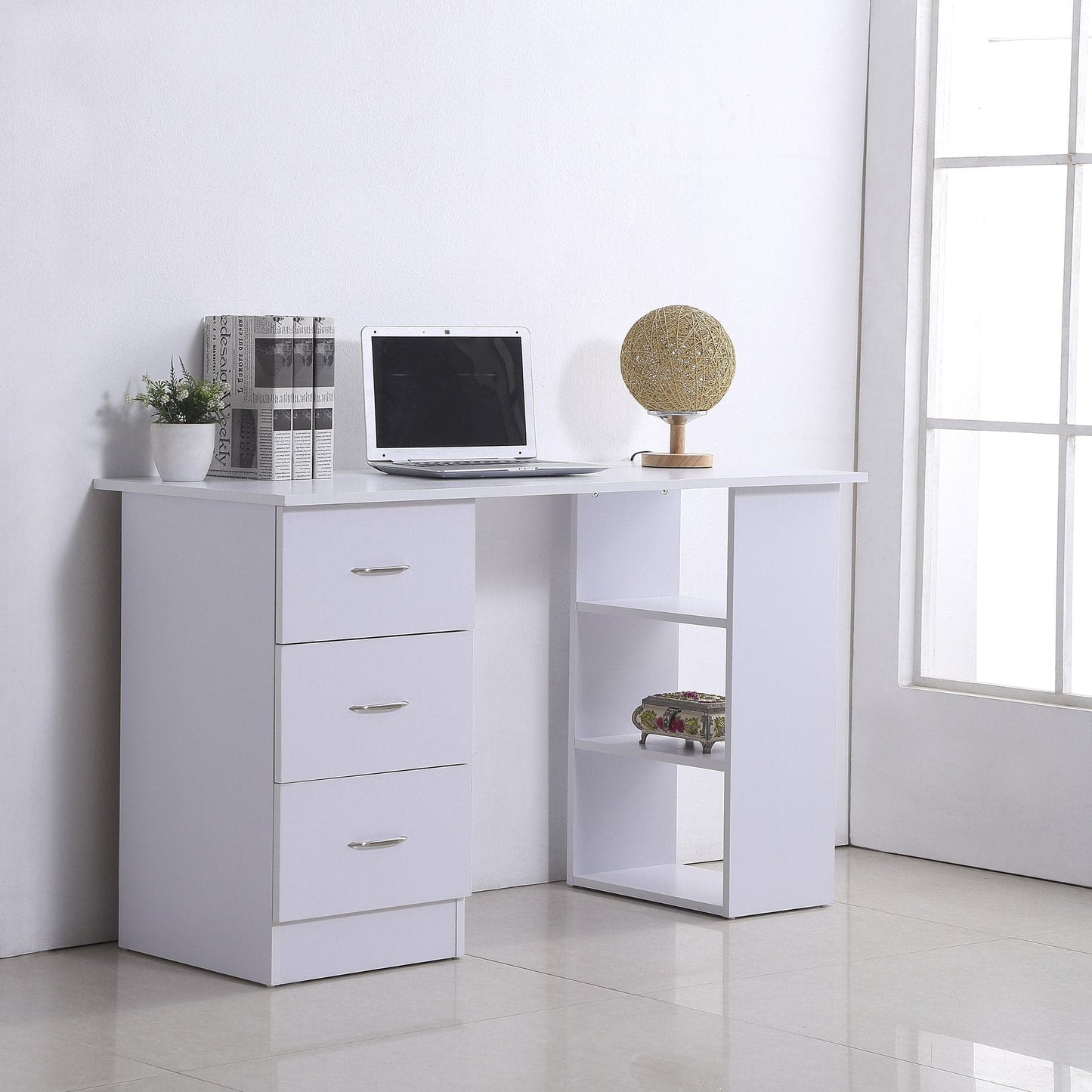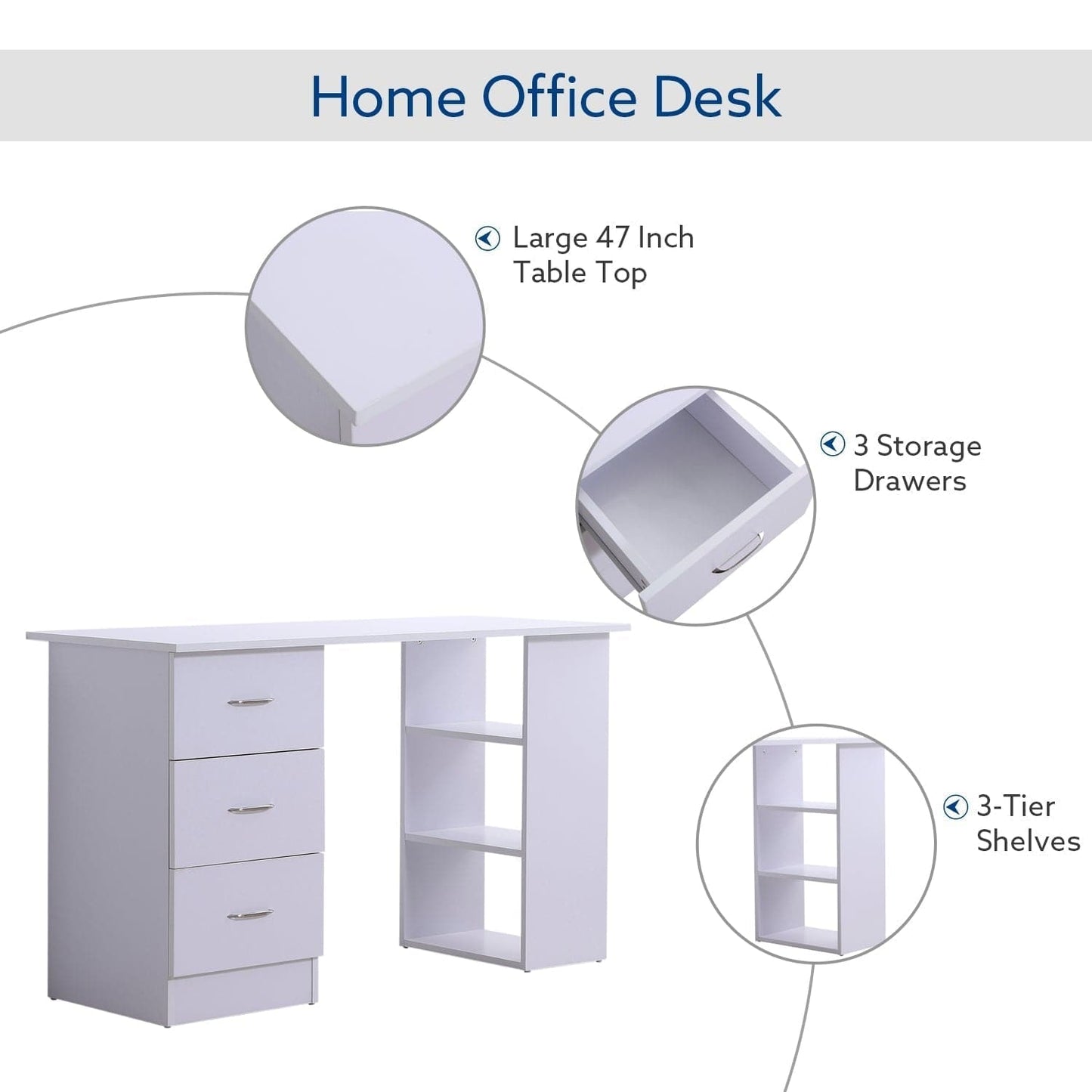 ProperAV Computer Desk with Shelves & Drawers
About this product
This modern 120cm wide office and dining ProperAV Computer Desk with Shelves & Drawers provides spacious room for holding computers, monitors as well as for keeping office supplies within reach. It includes 3 drawers and 3 open shelves for storing and displaying items. Its simple contemporary design makes it easy to pair with other components to build out a contemporary office set to fit your space or to expand this modern desk's usability upon your needs.

Dimensions: 120W x 49D x 72H cm

Weight capacity: 20kg. Assembly required.


Features
Sleek and contemporary design, ideal for dorms or home offices.
Crafted from durable engineered wood that's anti-scratch and water resistant.
Spacious 120cm table top for generous workspace and laptop positioning.
Ample storage and organization options with 3 drawers and 3 open shelves.
Hassle-free assembly process for easy setup.


Specifications

Material: Particle board
Overall Dimensions: 120W x 49D x 72H cm
Shelf Size: 36.5 L x 24W cm
Drawer Size: 27.5W x 33.5D x 12H cm
Weight Capacity: 20kg
Net Weight: 22kg
Assembly Required: Yes