ProperAV Mobile Desk Workstation & Projector Stand - White
Skip to product information
Key Features
Max. supported weight: 10 kg
35 degree tilt / 360 degree rotation
Two independent platforms
Lockable wheels
Optional height adjustment: 850 - 1100mm
SKU: 5055189024113 MPN: P-PTTS6W-1
Spend £80 to get 10% off your next order at Maplin or Maplin Pro! See more
Can we deliver to your address?
Enter your postcode to see if you're eligible for faster, emissionless delivery in London.
Delivery in 2-4 days: £9.99 or 1-3 days: £14.99
Order within 5hrs 38mins for same-day dispatch
View full details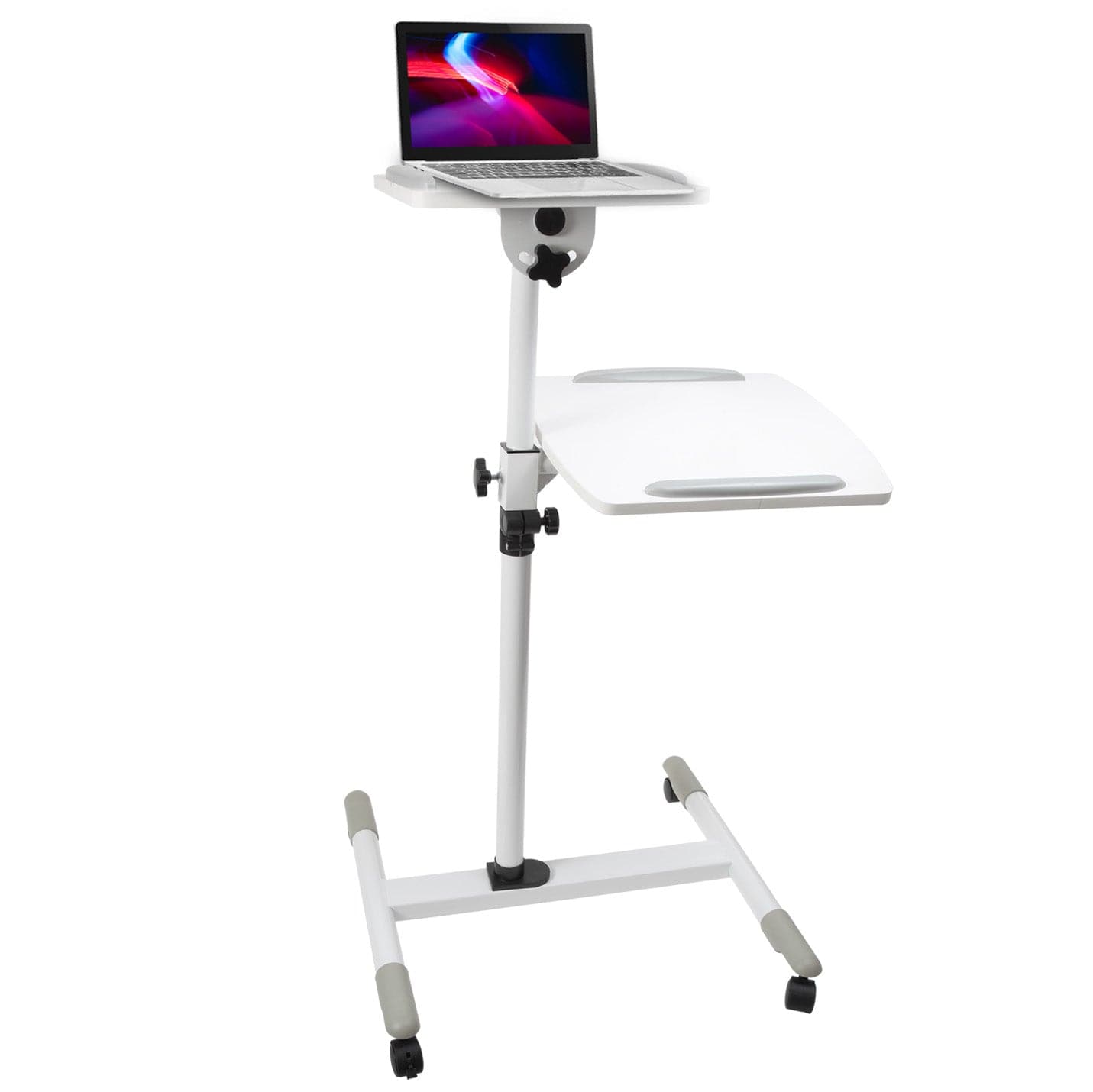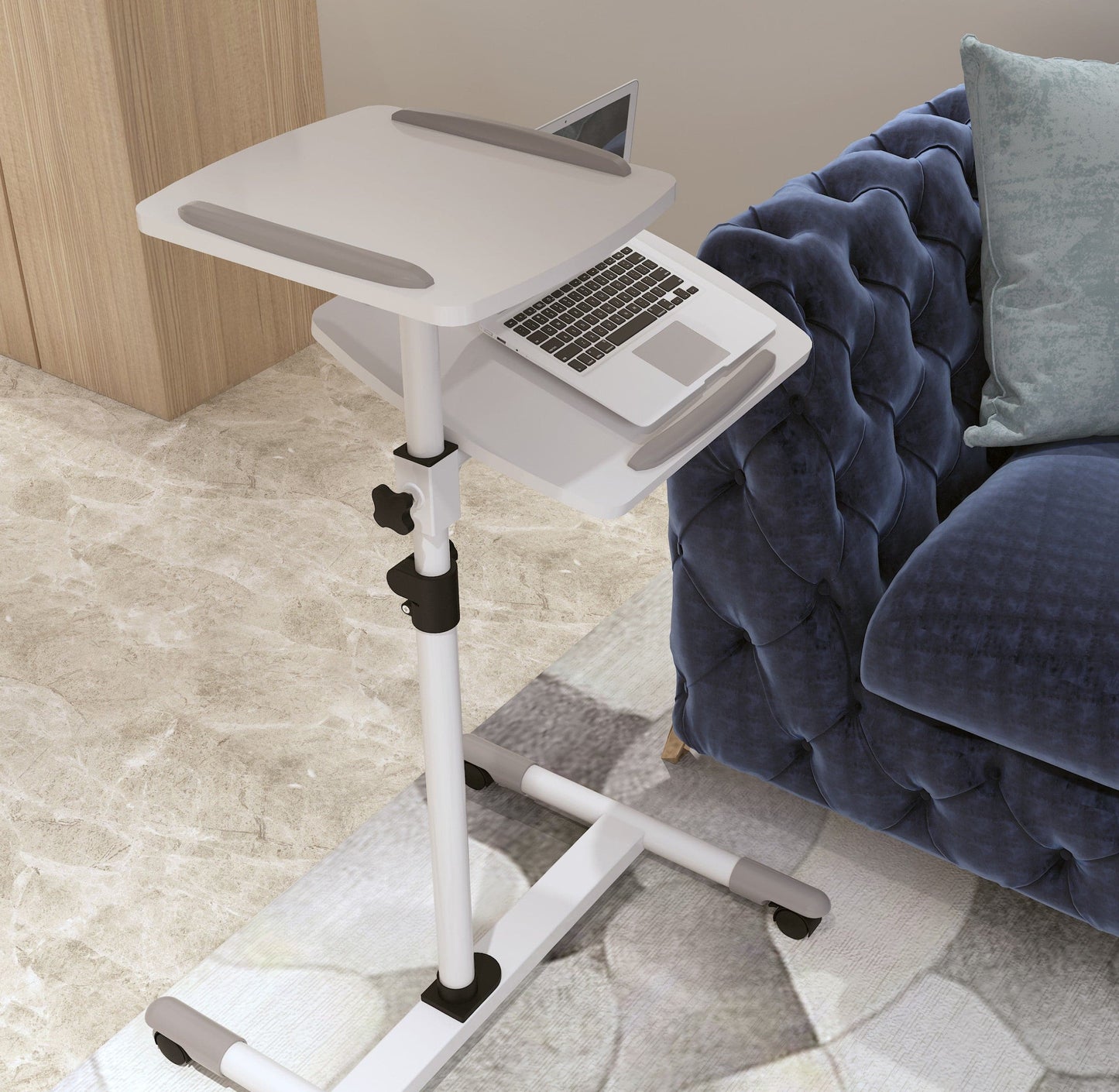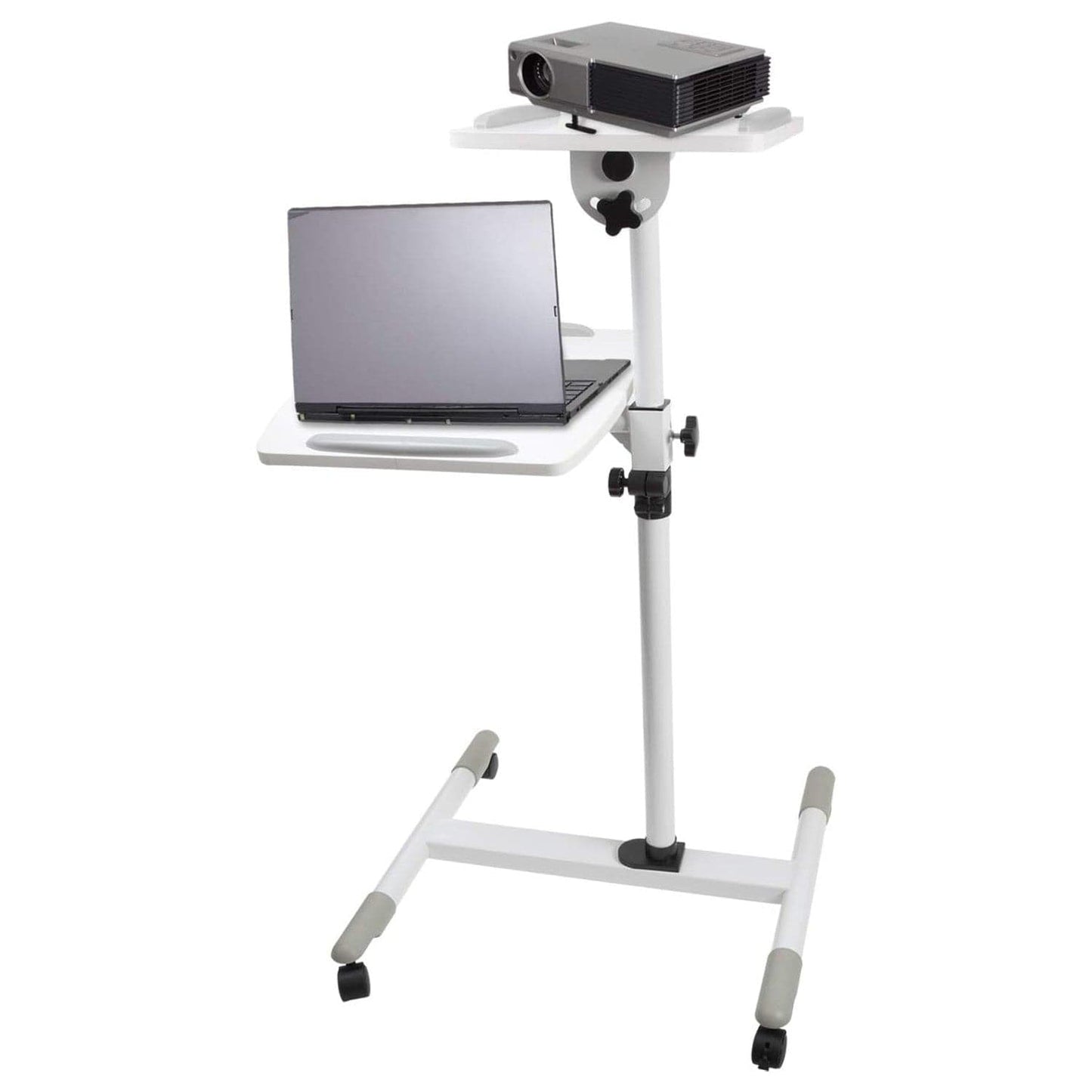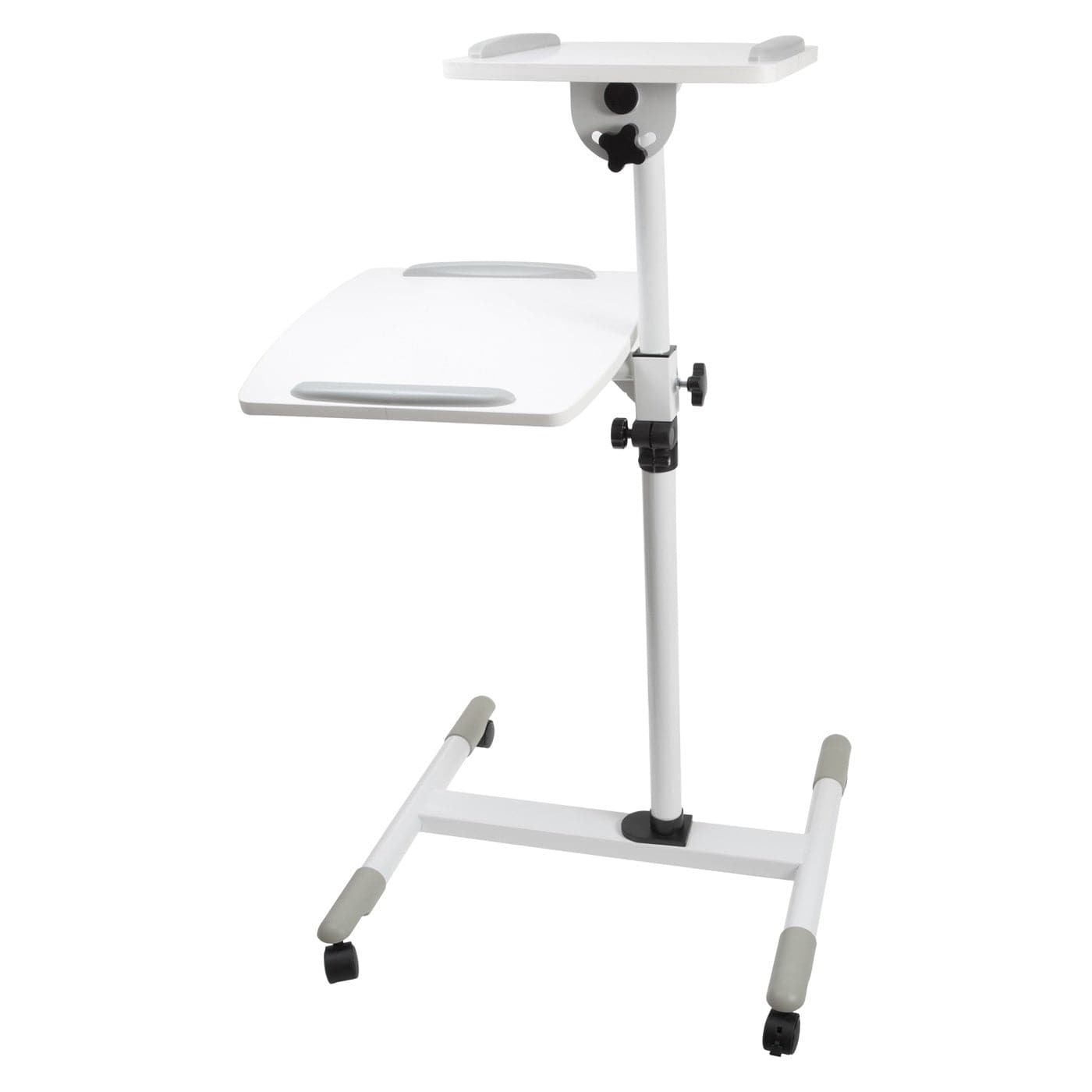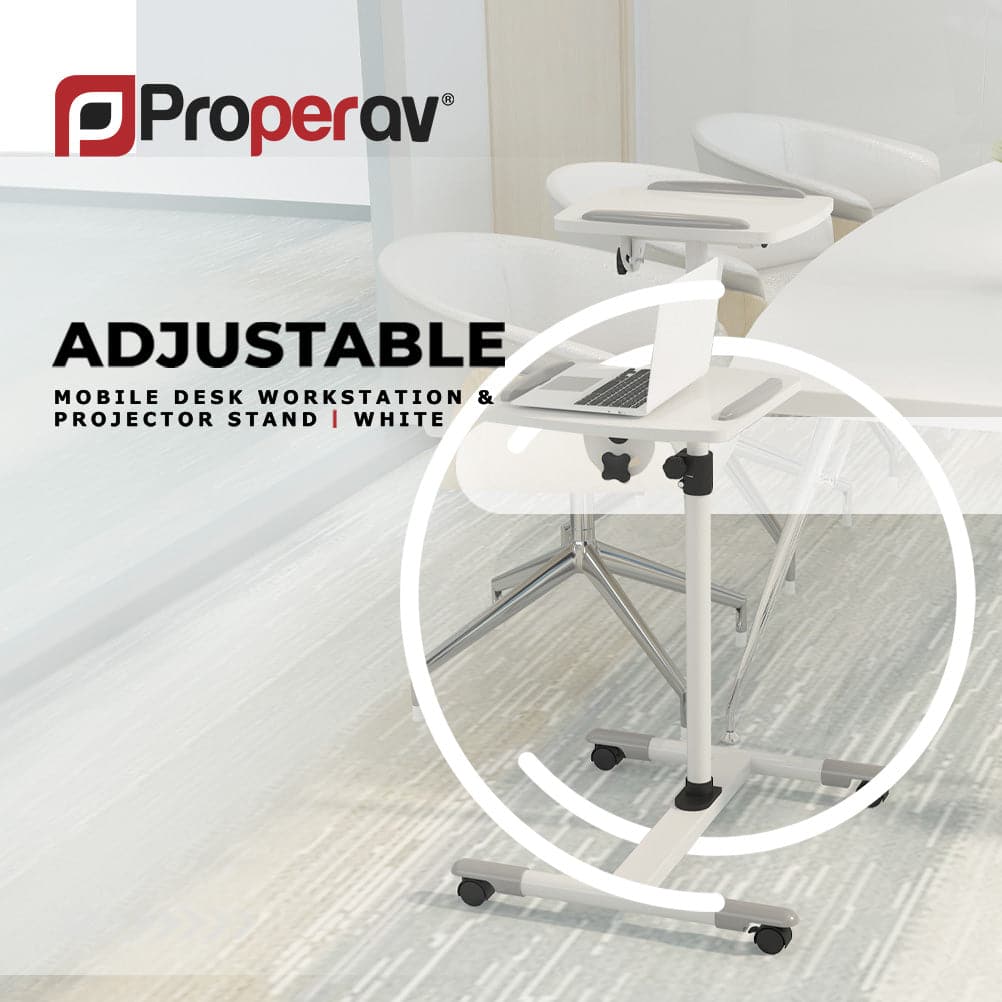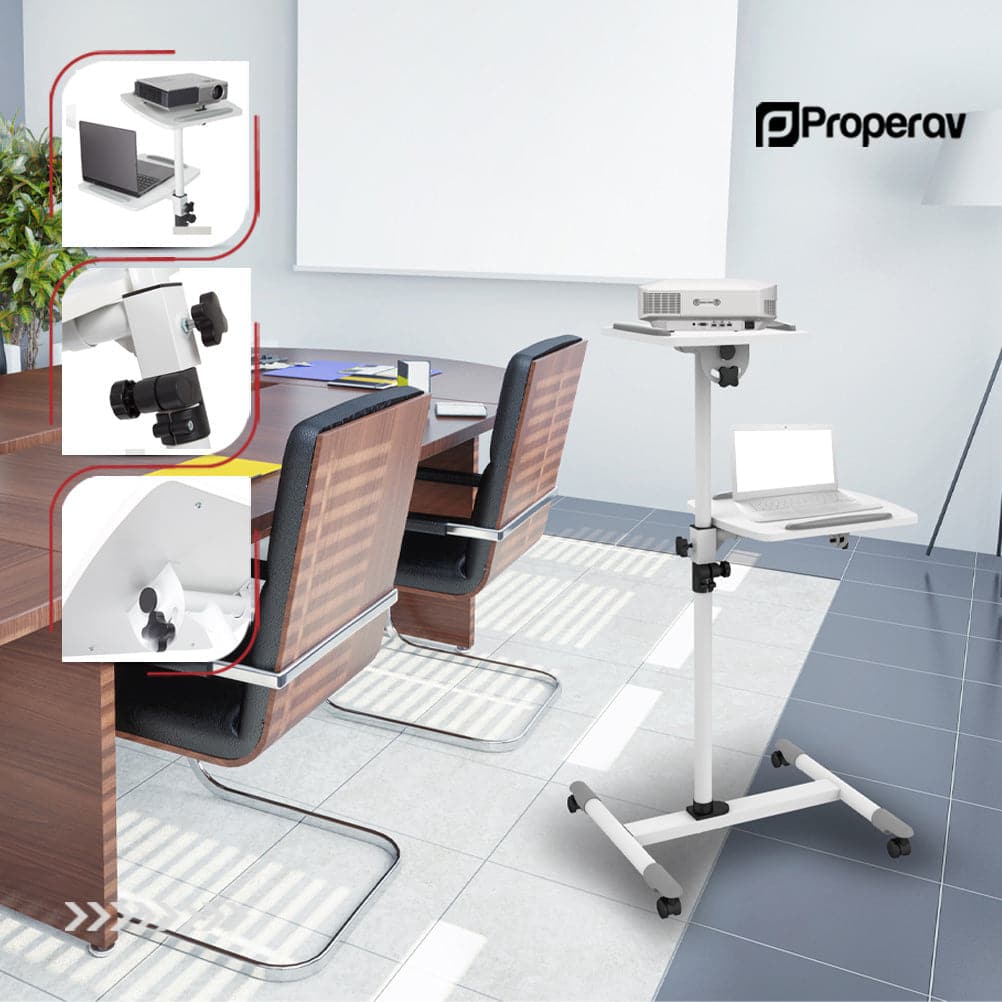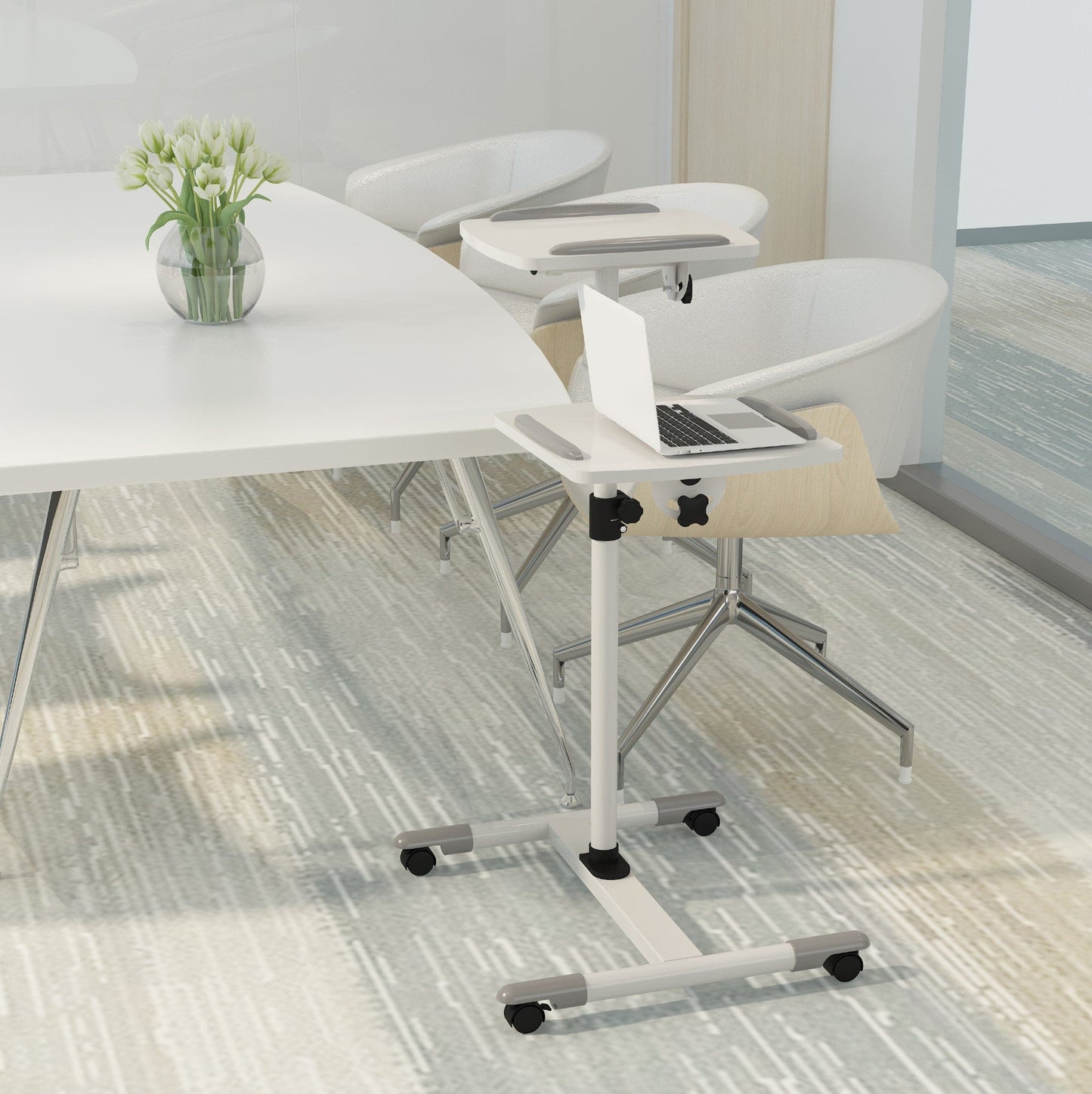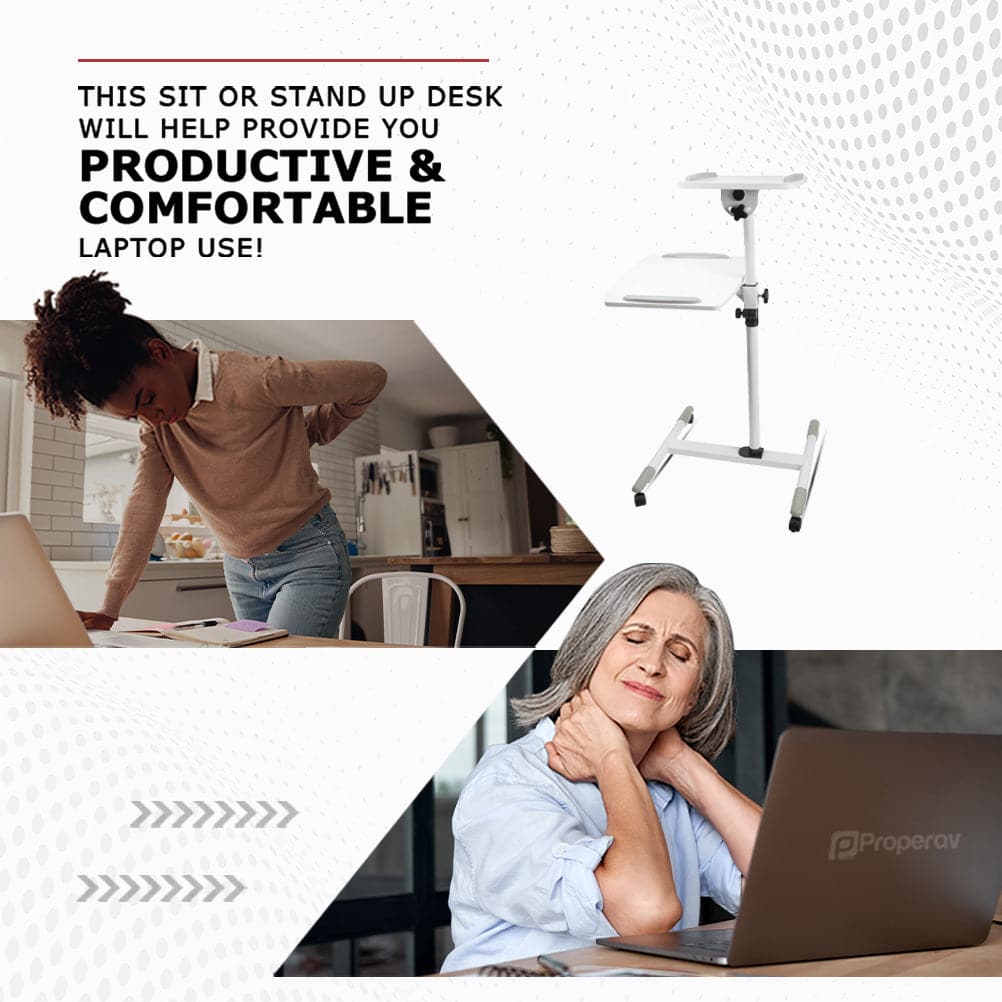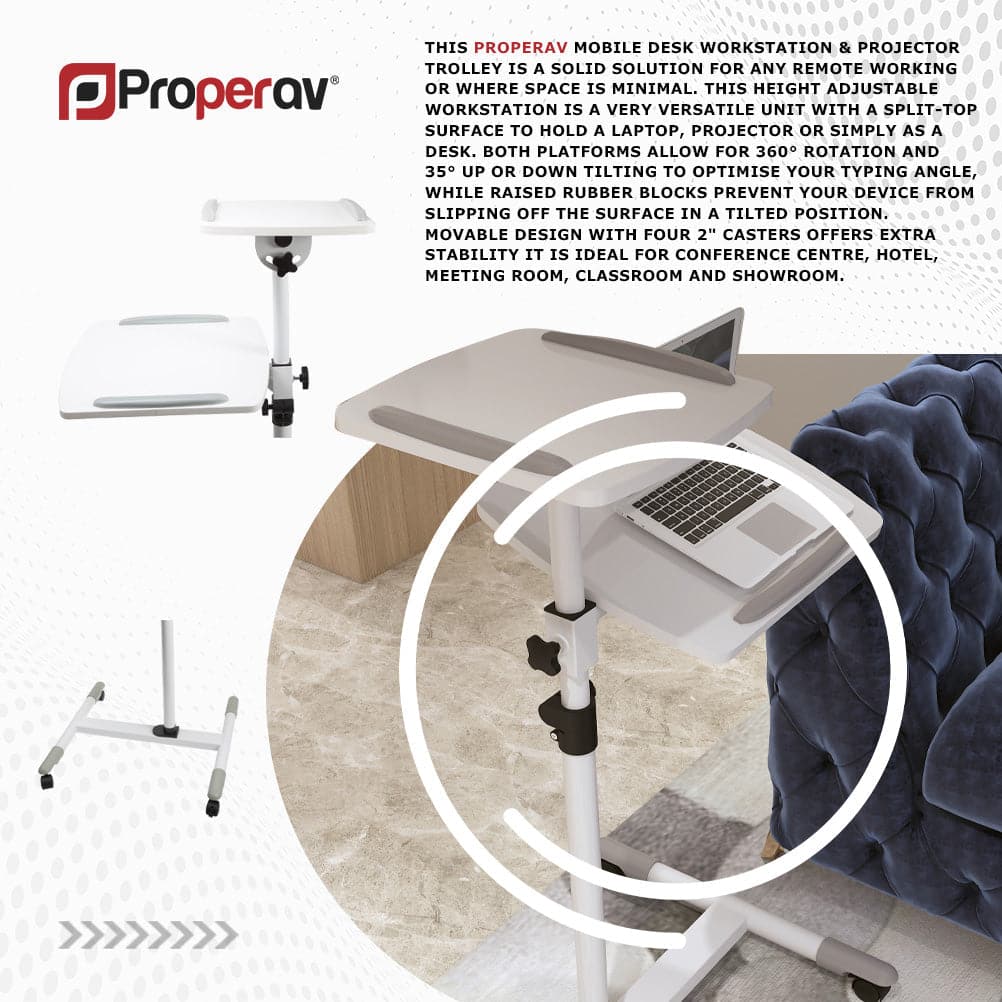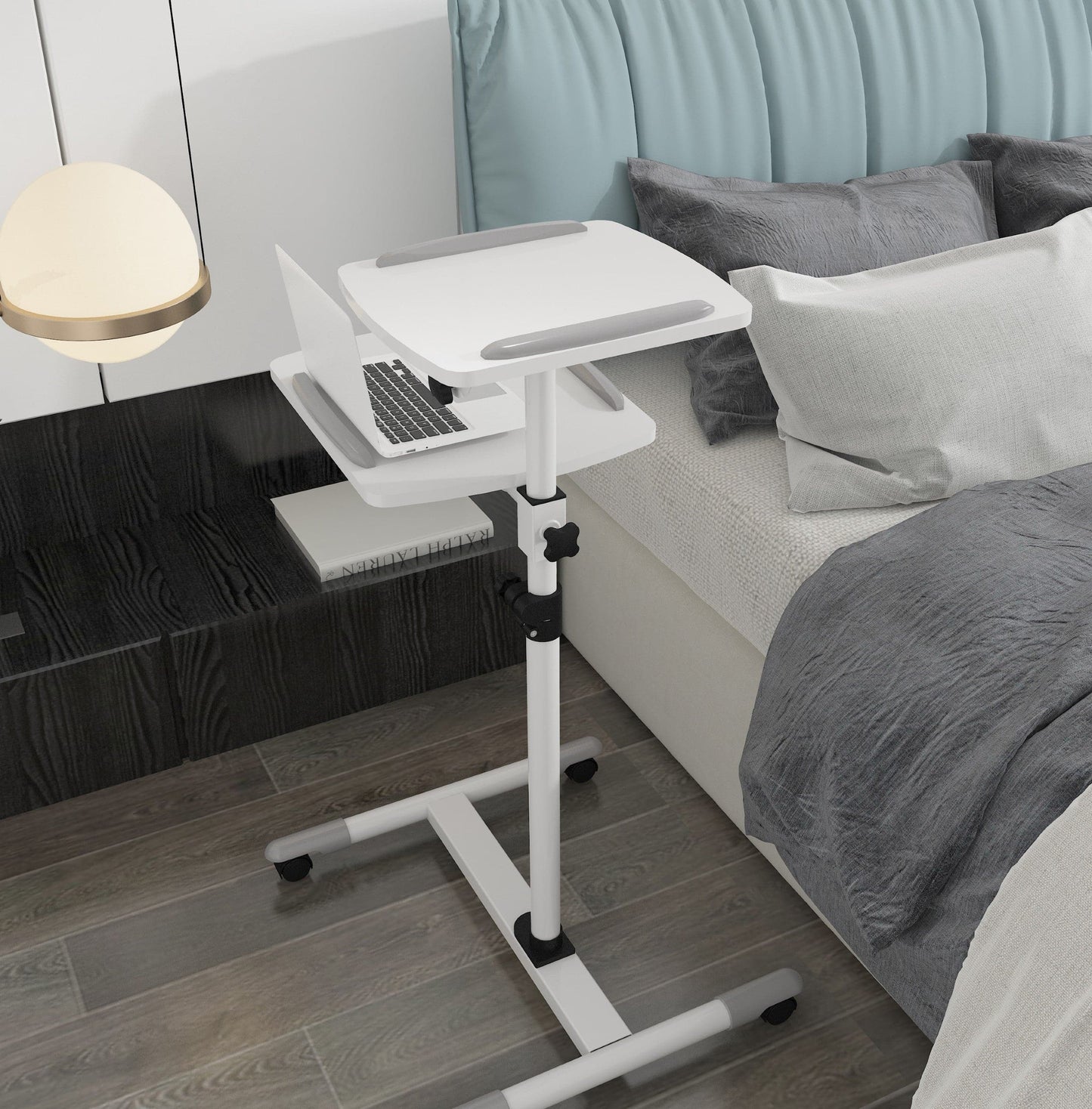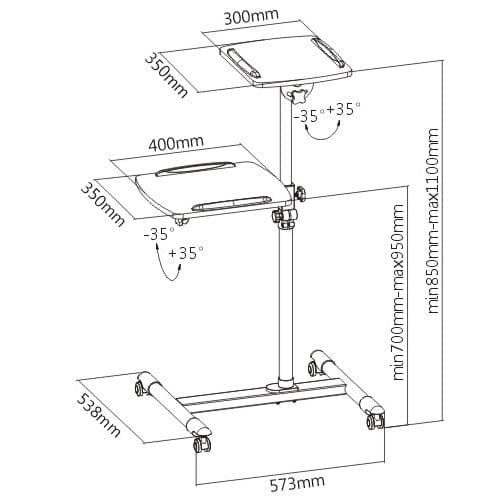 ProperAV Mobile Desk Workstation & Projector Stand - White
About this product
This ProperAV Mobile Desk Workstation & Projector Trolley is a solid solution for any remote working or where space is minimal. This height adjustable workstation is a very versatile unit with a split-top surface to hold a laptop, projector or simply as a desk. Both platforms allow for 360° rotation and 35° up or down tilting to optimise your typing angle, while raised rubber blocks prevent your device from slipping off the surface in a tilted position. Movable design with four 2" casters offers extra stability It is ideal for conference centre, hotel, meeting room, classroom and showroom.
Specifications
Max. supported weight: 10kg
Tilt: 35-degrees
Rotate: 360-degrees
Material: Alloy steel
Height: 700 - 1100mm
Table top size: 400 x 350mm / 300 x 350mm
Dimensions: 110 x 53 x 57cm
Weight: 8.02kg